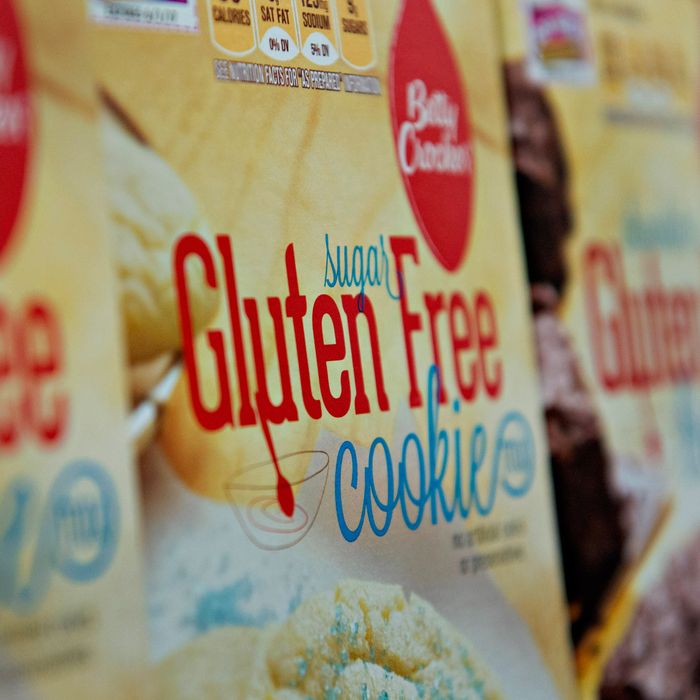 Well, that clears that up.
Photo: Daniel Acker/Bloomberg via Getty Images
After a yearlong grace period, the Food and Drug Administration officially standardized the definition of what can and cannot be labeled "gluten-free" yesterday. Until now there had been no legal definition, so manufacturers could use the term as they wished. Advocates for the change grant it's "a major milestone," but, in typical federal-regulatory fashion, the final rule leaves some room for interpretation. Here are seven takeaways.
1. To carry the label, any food labeled "gluten-free" has to contain fewer than 20 parts of gluten per million, a standard similar to Europe's. It's a pragmatic cap based partly on the fact that tests can't detect gluten levels much lower than that yet.
2. Gluten-free but terrible-for-you foods are free to exploit health-conscious shoppers with the label. Crisco tins can proudly tout the product's gluten-free-ness.
3. Gluten-bearing grey-area foods barley and rye now have to be labeled along with wheat.
4. None of this applies to liquor and beer, however, two products that may contain gluten but fall under a different agency's regulatory domain — the ATF's.
5. Outside the grocery store, it's different: The FDA "suggests" restaurants comply when labeling their menus, but they aren't required to yet.
6. The labeling rules apply to dietary supplements.
7. Compliance is technically voluntary in the sense that no food manufacturer is required to use a "gluten-free" label — what's inside the package better be gluten-free, however, anytime the manufacturer labels it as such.
Gluten-Free Labeling of Foods [Federal Register]
'Gluten-Free' Labeling Standards Kick In [AP]