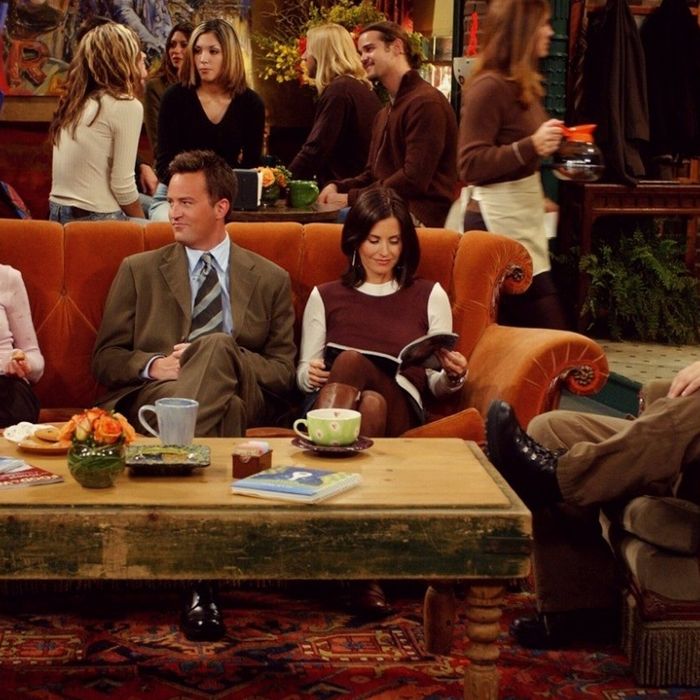 The One With the Pop-up.
Photo: NBC
In the ongoing "Friends or Seinfeld?" battle for TV's New York City-est sitcom, Jerry et al. have always had an advantage with Tom's, while Ross and pals had only a fictitious coffeehouse in their corner. On September 17, the score will finally even out when Eight O'Clock Coffee launches its Central Perk pop-up at 199 Lafayette Street, timed to the show's 20th anniversary.
Although it will only be there for you for four weeks, it will have everything the consummate fan requires — the rust-orange couch, where visitors will be able to take "sofa selfies," cameos by weirdo barista Gunther, even "Smelly Cat" sing-alongs. Eight O'Clock will hand out free joe every day, but intends to make it all back with a special Central Perk–theme coffee blend that's coming to stores. That way you'll always be able to have a commemorative cup when it hasn't been your day, your week, your month, or even your year.
Exclusive: 'Friends' Central Perk pop-up coffee shop hits Manhattan [EW]