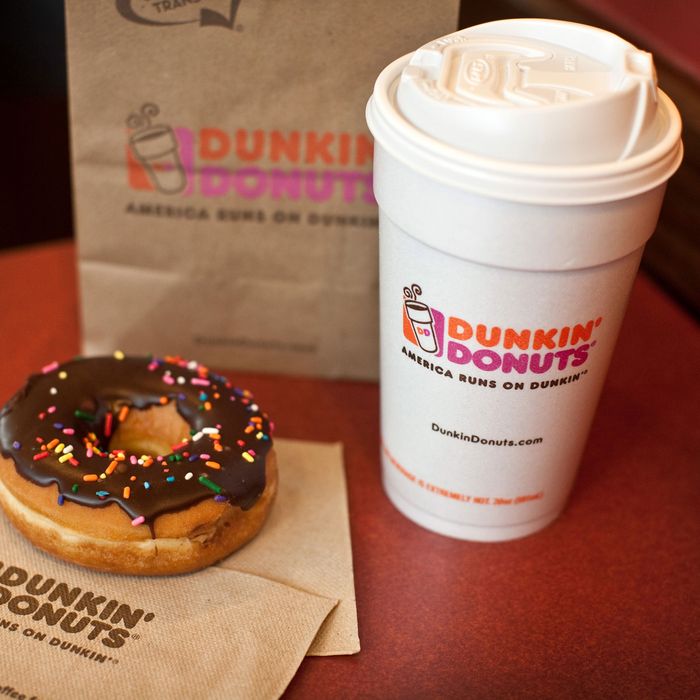 Boldly going where every roaster has gone before.
Photo: Dunkin' Donuts
Hard to believe, but somehow, Dunkin' Donuts made it through the several-decades-long dark-roast-coffee era without ever having sold its own. Luckily for people living in the year 2014, it is now correcting that oversight. The chain's first hot dark roast in its 64-year history went on sale yesterday in Modesto, California, and will be available in stores nationwide on September 22.
Starbucks jumped on the light-roast trend years ago by adding a "blonde" to its daily brew rotation, but Dunkin', which sells a bagged dark in stores, claims it's meeting "an unmet demand" for "a bolder flavor." Dunkin's food scientists spent years perfecting this roast, described as having "a bold flavor but a smoothness that's often associated with Dunkin' Original Blend." The company denies costs played a role, but coincidentally, the move comes while coffee prices are sky-high and crops are being affected by coffee rust. Dark roasting is actually much more forgiving of subpar coffee because, in one expert's words to The Wall Street Journal, it "burns off the defects."