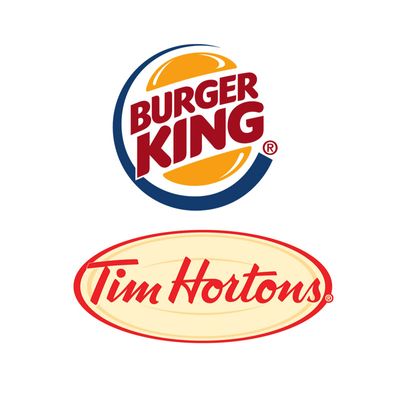 Together at last.
Photo: Burger King; Tim Hortons
Reps of the all-American fast-food behemoth Burger King have confirmed that the company is working through the details of a deal that would see it move its base of operations to Canada and buy Tim Hortons, the country's homegrown coffee-and-doughnuts chain. Both companies would continue to operate separately but would benefit "from shared corporate services," a press release indicates, which could mean that maple-flavored doughnuts stuffed with Chicken Fries are one step closer to being a completely real thing.
Hortons has 4,546 units overall, while Burger King has 18,000. In addition to creating a reservoir of near-limitless fast-food mash-ups to compete with the wellspring of Taco Bell's current run on all things Doritofied, the agreement, which "could be reached as soon as this week," would mean Burger King would pay significantly less in taxes, become the third-largest fast-food company in the universe, and increase market capitalization to anywhere from $18 to $22 billion.

Burger King in Talks to Buy Tim Hortons and Move to Canada [DealBook/New York Times]
UPDATE 3-Burger King in talks to buy Canada's Tim Hortons [Reuters]