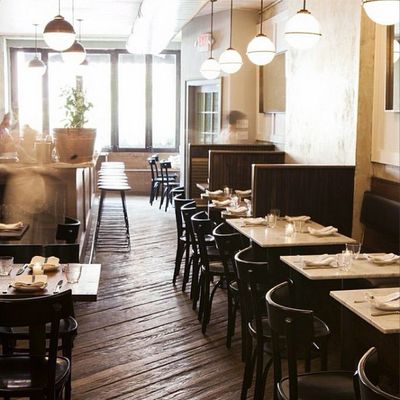 Estela placed in the top three.
Photo: Estelanyc/Instagram
Bon Appétit released its annual Hot 10 list, with Andrew Knowlton awarding Washington, D.C.'s Rose's Luxury the top honor. (Last year, Alma placed No. 1.) "Rose's isn't just in the restaurant business; it's in the making-people-happy business," Knowlton writes. Philadelphia's High Street on Market ("superstar bread program") and New York's Estela ("Your job as diner is to literally dig deeper and revel in the reveal") round out the top three. Check out the full list, straight ahead.
1. Rose's Luxury, Washington, D.C., Restaurant of the Year
2. High Street on Market, Philadelphia
3. Estela, New York City
4. Tosca, San Francisco
5. Westward, Seattle
6. Central Provisions, Portland, Maine
7. Hot Joy, San Antonio
8. Thai-Kun, Austin
9. Måurice, Portland, Oregon
10. Grand Central Market, Los Angeles