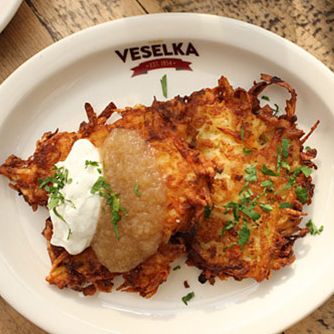 These potato pancakes cost 50 cents, but only for less than an hour.
Photo: Melissa Hom
Beginning on Wednesday night a 6 p.m. sharp at Veselka, that 24-hour bastion of carbohydrate glory on the corner of Second Avenue and East 9th Street, management will roll out a menu of 10-cent coffee and 60-cent borscht, just like it did in 1954. The throwback continues apace with $1.50 pierogies, $1 blintzes, stuffed cabbage at bargain-basement prices, discount egg creams, and more, and the catch is that the deal will only last for 54 minutes, meaning you've got to get in and order your mushroom-barley by 6:54 p.m., when the deal ends. So maybe call that cab now or go pitch a tent in the East Village. In the interim, check out your options, straight ahead.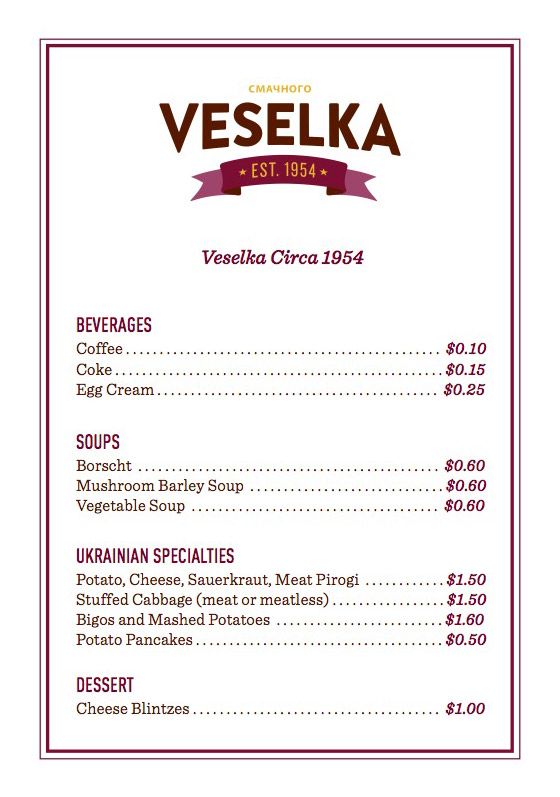 A blitz of $1 blintzes!Menu: Velselka

Looks pretty great, right? The good news is the restaurant says this temporary rollback won't be an isolated event. "If you miss it, more coming!" it tweeted today.