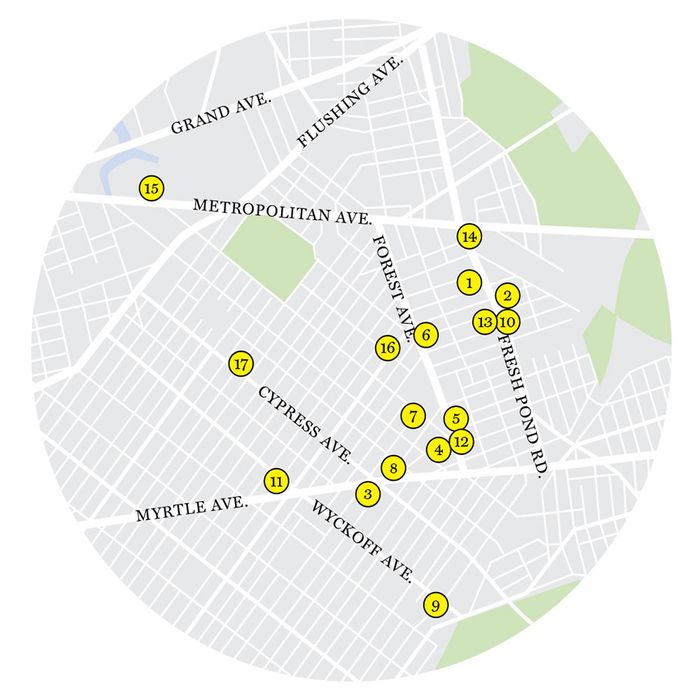 If in recent years fugitives from Bushwick have sought refuge and lower rents across the Queens border in neighboring Ridgewood, it wouldn't be the first time. A century ago, German-immigrant brewery workers made the same migration, occupying the then newly built yellow-brick rowhouses that survive, many with landmark status, to this day. Somehow, after waves of immigration and despite its adjacency to bar-glutted Bushwick, working-class Ridgewood has managed to retain its frozen-in-time Central and Southeast European charm, represented by the stage-set vintage façades of its German pork stores, its Italian bakeries, its Polish delis, its burek shops and red-sauce temples, and even its slightly forbidding quasi-private ethnic social clubs. Little by little, though, the culinary scene is changing, with newcomers like Vietnamese hot spot Bunker and a wood-fired pizza joint, Houdini Kitchen Laboratory, colonizing far-flung fringes of the neighborhood. Still, the Ridgewood foodscape shines brightest in the seemingly peaceful coexistence of old and new: the spicy-bacon sandwich at Norma's, showcasing cayenne-crusted pork belly from Morscher's butcher shop down the street; the fledgling Ridgewood Market, a craft-and-food fair held periodically at the German bar and banquet space Gottscheer Hall. And monitoring all the activity is dedicated food blog Ridgefood, to which locals turn for answers to such pressing gastronomic questions as "Where's the nearest Greenmarket?" (the Saturday Youthmarket at Cypress and Myrtle) and "Which branch of Catania Bakery sells superior sfogliatelle?" (the one on Fresh Pond Road). Here, a look at some of the newest and oldest flavors in a part of town that relishes them both.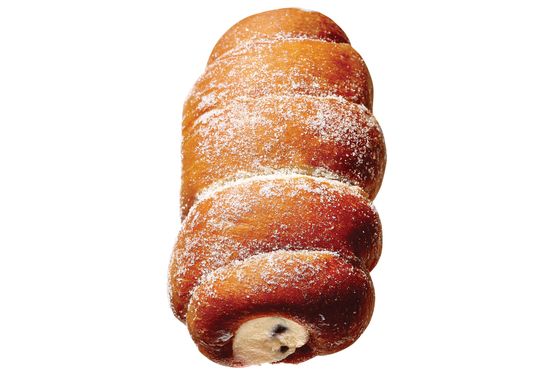 Photo: Bobby Doherty/New York Magazine

1. Catania Bakery
64-10 Fresh Pond Rd., nr. Grove St.; 718-417-5700
As befits a place named after a Sicilian city, the cannoli cream is legendary and best enjoyed in the crullerlike cartocci.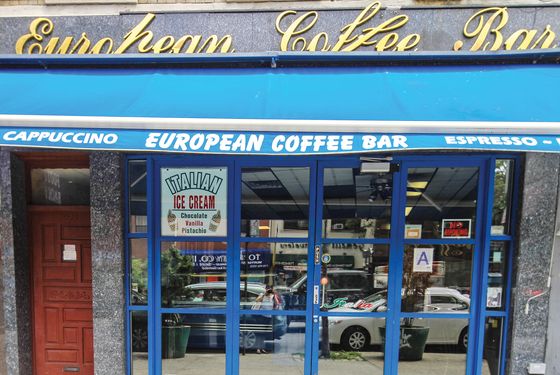 Photo: Cassandra Rose Tannenbaum/New York Magazine

2. European Coffee Bar
66-07 Fresh Pond Rd., nr. Gates Ave. 718-418-8457
With its striking blue counter, Faema espresso machine, and brioche gelato sandwiches, this Sicilian-style social club is the Sant Ambroeus of Ridgewood (if Sant Ambroeus had a members-only back room).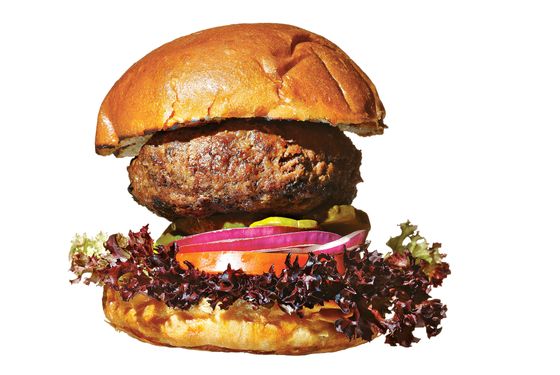 Photo: Bobby Doherty/New York Magazine

3. Ltauha
55-50 Myrtle Ave., nr. Putnam Ave.; 347-689-3462
The name is an Aztec riff, but the food's American bistro; the menu sounds generic; and the liquor license has yet to arrive. Regardless, the cooking is serious, a reflection of the owners' experience at DuMont, Dressler, and Stanton Social. Juicy grilled chicken comes with fluffy gnocchi, and the burger's spot on.
4. Morscher's
58-44 Catalpa Ave., nr. Woodward Ave.; 718-821-1040
The idealized version of an old-world butcher shop, down to the clerks' clipped accents and the pervasive aroma of hickory smoke. But despite the German pedigree, the shop caters to the diverse tastes of its Polish, Croatian, Serbian, and Latino clientele.
5. Norma's
59-02 Catalpa Ave., at Forest Ave.; 347-294-0185
Since opening two years ago, this bakery-café has become a de facto community center, serving Kitten Coffee, flavored lemonades, savory biscuits, and a spicy-bacon sandwich with a cult following.
6. Joe's
66-11 Forest Ave., nr. Palmetto St.; 718-497-1300
The epitome of old-school Queens Italian, from the fake trellis leaves and "Hey, buddy" welcome to the sensational pasta con le sarde.
7. Julia's Beer and Wine Bar
818 Woodward Ave., nr. Cornelia St.; no phone yet
The owners of the exceedingly popular Norma's plan to serve local brews, upstate wines, and all manner of farm-to-table snacks when they open this fall.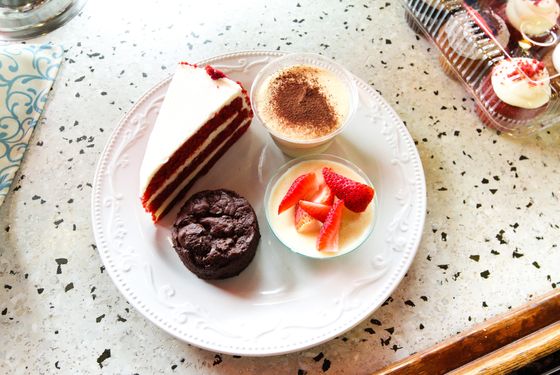 Photo: Cassandra Rose Tannenbaum/New York Magazine
8. Rudy's Bakery & Café
905 Seneca Ave., nr. Myrtle Ave.; 718-821-5890
Augustus Gloop would never make it by this 80-year-old konditorei's window display of fruit pies, apple strudels, and Linzer tortes. But Ridgewood native Cristina Nastasi, who's worked with Claudia Fleming as well as for Danny Meyer, has added vegan and gluten-free options, too.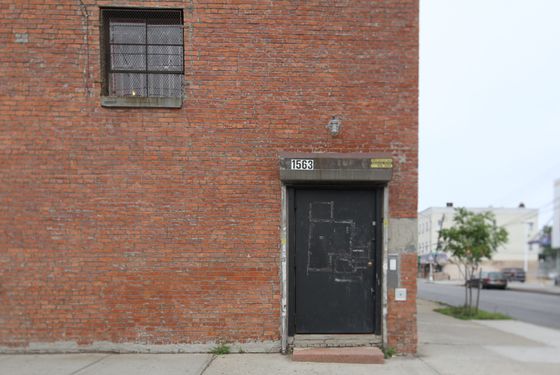 Photo: Cassandra Rose Tannenbaum/New York Magazine
9. Houdini Kitchen Laboratory
1563 Decatur St., at Wyckoff Ave.; 718-456-3770
Named for the escape artist, who is buried in one of the countless neighboring cemeteries, this Neapolitanesque pizzeria occupies a brewery turned art-studio complex.
10. Krolewskie Jadlo
66-21 Fresh Pond Rd., at Palmetto St.; 718-366-6226
Nobu vet Krzysztof Drzewiecki is out to change the image of Polish food from peasanty cabbage and potatoes to something more regal—hence the name, which translates to "king's feast," and the heaping platters of kielbasa, blood sausage, bacon, pork shoulder, and hunter's stew.
11. Cafetería La Mejor II
1533 Myrtle Ave., nr. Linden St.; no phone
This Miami-style Cuban-coffee counter is technically in Bushwick (barely) but worth the trip for a "dirty" horchata, housemade cinnamon-spiced rice-and-oat-milk with a double shot of espresso.
12. Burek's Pizza
68-57 Forest Ave., nr. Catalpa Ave.; 347-689-3086
The flaky-crusted pie of the Balkans stuffed with meat, cheese, or spinach.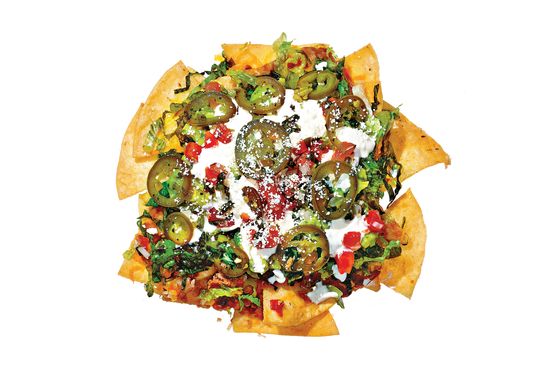 Photo: Bobby Doherty/New York Magazine

13. Taqueria Kermes
66-36 Fresh Pond Rd., nr. Woodbine St.; 347-463-9263
Chef-owner and Ridgewood resident David Fernandez is a Mexico City native who used to helm the kitchen at Atlantic Grill, so go for the fish, shrimp, or surf-and-turf tacos (or maybe the nachos), and wash them down with a housemade agua fresca.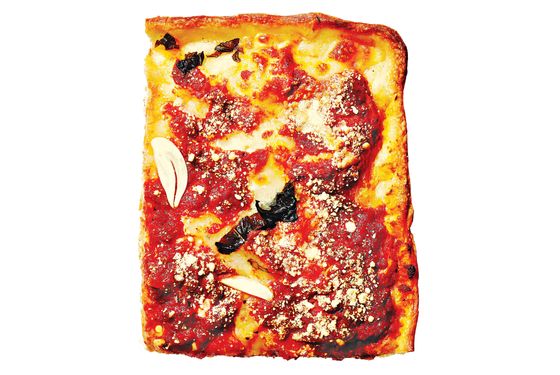 Photo: Bobby Doherty/New York Magazine

14. Rosa's Pizza & Pasta
62-65 Fresh Pond Rd., nr. Metropolitan Ave.; 718-497-7672
Sprawling, bustling, and as well lit as a Citi Field night game, Rosa's is known for its terrific Sicilian and Grandma pies; broad-minded slice hounds will want to try such starch-on-starch novelties as a vodka-sauced pizza topped with ravioli.
15. Bunker
46-63 Metropolitan Ave., nr. Woodward Ave.; 718-386-4282
Fresh, inventive takes on Southeast Asian street food, from chicken curry to fried-flounder bánh mì.
16. Gottscheer Hall
657 Fairview Ave., nr. Gates Ave.; 718-366-3030
You will find saucy goulash, cheesy spaetzle, and devoted soccer fans in this 90-year-old taproom and banquet hall established by ethnic-German émigrés from a region that was once part of the Austro-Hungarian empire, now Slovenia.
17. Cypress Inn Cafe
17-02 Stanhope St., at Cypress Ave.; 347-889-5676
The punk-rock-drummer owner pours a delicious cup of Counter Culture coffee and makes a mean turkey Reuben. Plus: wine and beer, and the occasional movie night.
*This article appears in the July 28, 2014 issue of New York Magazine.