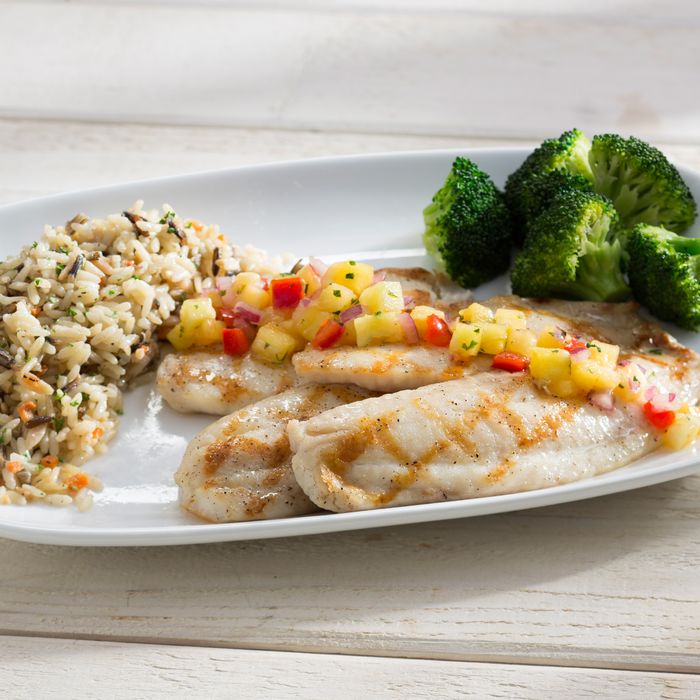 See this? This is what the tilapia with broccoli and rice pilaf looks like at the old Red Lobster, which is ceasing to be as we know it, now that the chain has officially changed hands. Get ready for tilapia plated "more like you'd see at a fine-dining restaurant."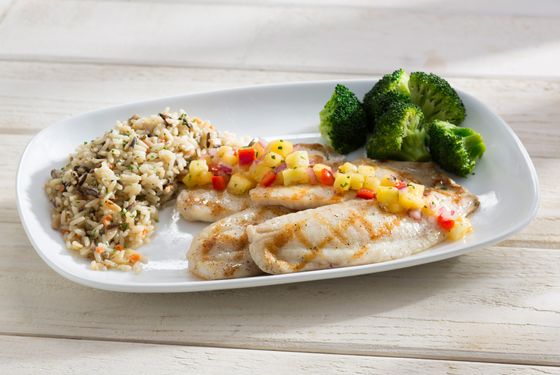 Keep your eye on the mango-red pepper salsa.Photo: Courtesy of Red Lobster

Here's the updated version: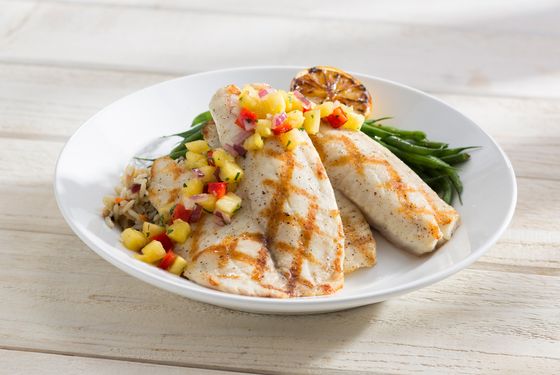 Meet the new tilapia. It's kind of the same as the old tilapia.Photo: Courtesy of Red Lobster

Now that Golden Gate Capital officially owns the chain, CEO Kim Lopdrup says an overhaul is also in store, starting with those rectangular plates you didn't even realize you were eating off of. Entrees used to come with portions "spread out in separate corners" in a sort of balkanized TV-dinner effect, but this new presentation is what Lopdrup says is more fine-dining material: Fish fillets are stacked vertically, Gotham Bar and Grill-style, atop the pilaf, with an edgy charred lemon on the side.
The actual ingredients aren't changing, but the Red Lobster menu will nonetheless soon boast $30 dishes, the idea being to carve out a high-end sector of the fast-casual restaurant world to keep Red Lobster separate from its competitors. "At the end of the day, people are not going to go a Chipotle for their anniversary or their birthday," Lopdrup says, adding that the low, "low-priced specials that we're not proud of," like 30 shrimp for $11.99, are getting the boot.
Red Lobster Goes Vertical on Plate to Push Quality [AP]
Related: Red Lobster Will Be Sold for a Mere $2.1 Billion