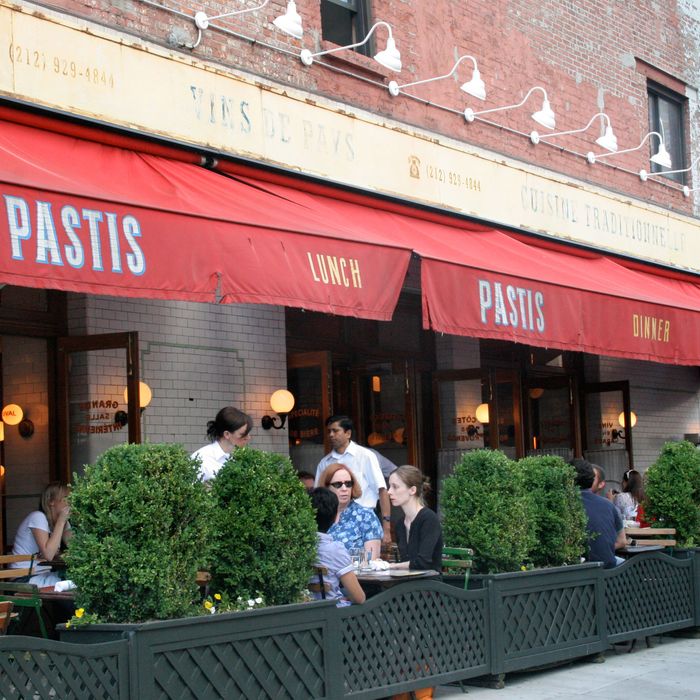 Keith McNally's French restaurant was originally slated to reopen in 2015.
Photo: Shanna Ravindra
Industry types have been saying as much for months now, and today a representative of Keith McNally tells Fork in the Road that his famed brasserie Pastis won't likely reopen at its old Ninth Avenue address in 2015, as originally planned. "At the moment, it doesn't look like Pastis will go back into that building," a spokesperson for the restaurateur says.
Pastis capped off its downright legendary run in the Meatpacking District in February. While McNally's nearly two-month-old Cherche Midi on the Bowery has done much to supplant anyone looking for a French fix, Pastis purists are holding out for the 15-year-old restaurant's comeback. McNally himself has not yet commented on the development, but rumors suggest he'll next head to 5 Beekman Street, an ambitious hotel and restaurant project headed to that address.

Breaking: Pastis Will, Indeed, Be Forced to Relocate [Fork in the Road/VV]
Related: Sex, Steak-Frites, and Every Celebrity on the Planet: The Golden Years of Pastis