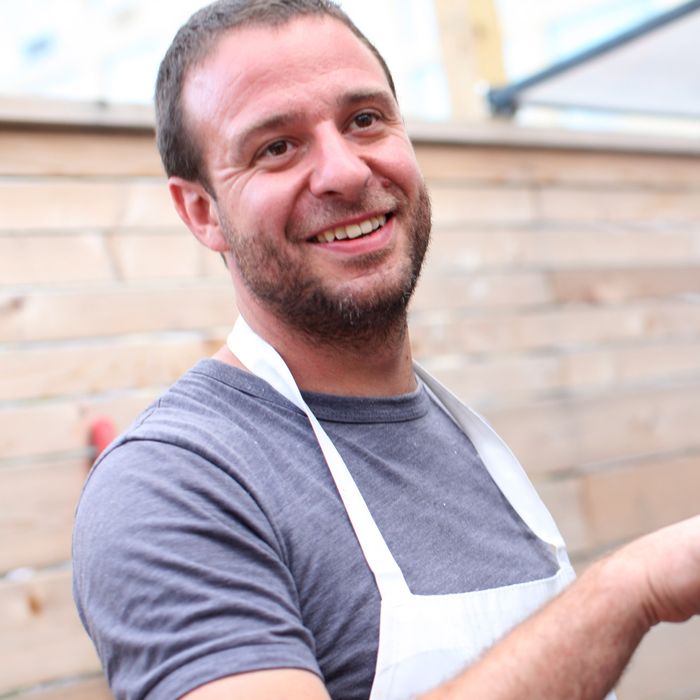 Hugue Dufour mans the new oven.
Photo: Melissa Hom
Hugue Dufour and Sarah Obraitis, the duo behind the M. Wells mini-empire, have just put the finishing touches on their latest project: the outdoor terrace at M. Wells Steakhouse. This is more than just mere seating, though. The couple has also built an entire outdoor bar and kitchen, including a brand-new wood-burning oven constructed by Dufour himself.
There's cocktail bottle service from the bar, and, with a new outdoor setup also comes a new menu tailored for the oven, one that changes nightly. Things like tomato tart, "crab on cornbread," open-faced baked lobsters, and wild-boar ribs are all coming out of the oven, in addition to baked potatoes that Dufour pairs with jars of seafood (which sounds like the kind of dish that might have once been served at the M. Wells Diner). "We're roasting and making anything that comes our way," Obraitis says. "It's a very laissez-faire life out there on the terrace."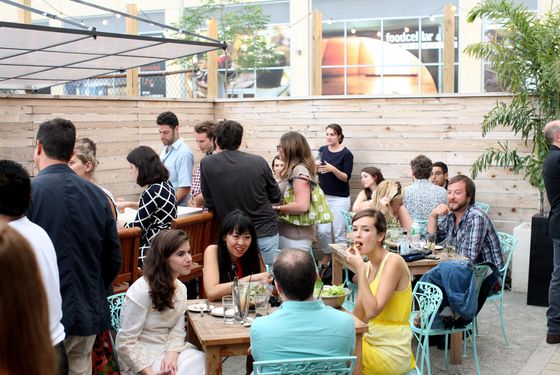 The great outdoors.Photo: Melissa Hom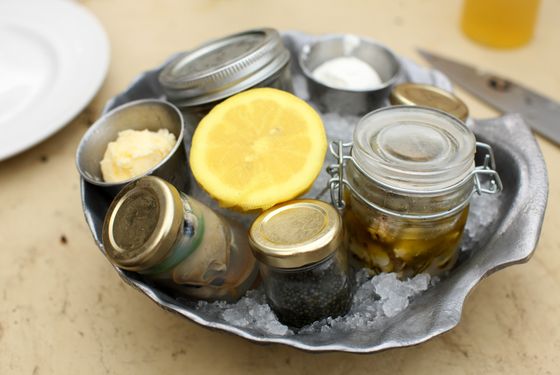 Jars of seafood for baked potatoes.Photo: Melissa Hom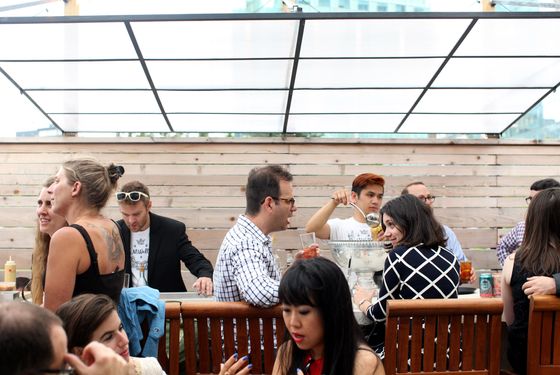 The bar.Photo: Melissa Hom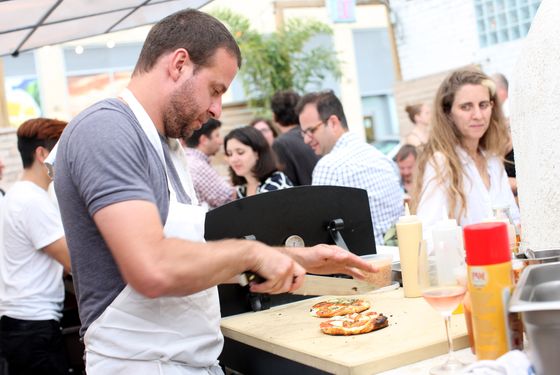 Cutting a tomato tart.Photo: Melissa Hom

M. Wells Steakhouse is closed on Tuesdays (and will be taking tomorrow off for the 4th of July), but otherwise the terrace and its laissez-faire attitude will be open whenever the restaurant is, provided it's not raining. And if it is, you can always just eat inside.