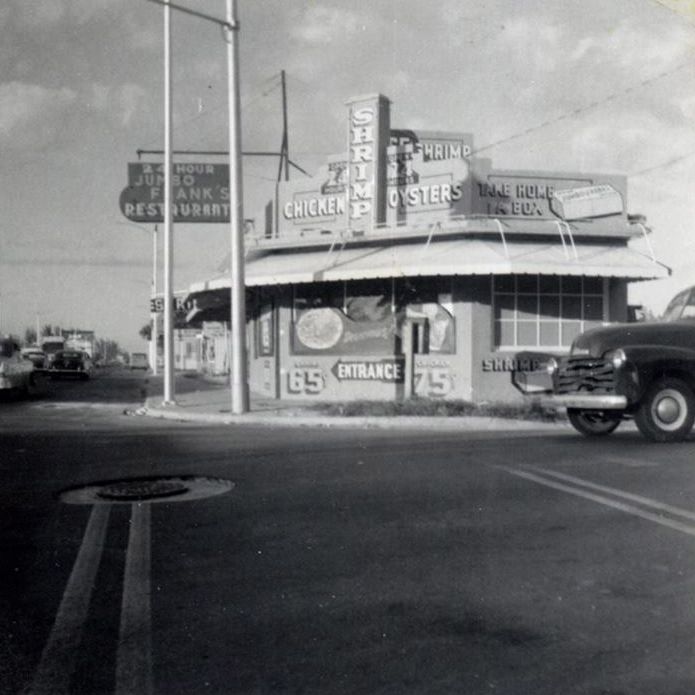 Jumbo's, circa 1956
Photo: Jumbo's Restaurant/Facebook
For 60 years, Jumbo's has been frying chicken and catfish for hungry people, celebrities, elected officials, and late-night clubgoers in one of Miami's toughest neighborhoods. Though it has a solid food-world reputation, Jumbo's came to fame by blurring Deep South color lines as a result of becoming Miami's first restaurant to integrate back in 1966. It was the first to hire black employees, and now it's one of the last of that era to close. Today is its last day in business.
Bobby Flam, owner of the family business since 1967, says, "Miami was like Alabama or Mississippi back then." In a 2008 James Beard Foundation interview, he recalled how he had to find a new customer base, one "comfortable coming inside, white people sitting with black people." It was an adjustment for everybody, especially his white waitstaff, most of whom "quit within 30 days. I can't tell you how uncomfortable they were serving black people."
Flam imagined Jumbo's becoming "an influencing factor in getting this neighborhood to turn," what with mayors always stopping by, and adds an epically cute understatement that it still "might, now that I sold." The diner helped calm rioters, weathered Hurricane Wilma, and fought blight, but Flam, 69, says "it's time" to move on. The Times says a developer is buying the building for $490,000, with promises to turn it into a retail center and low-income housing.