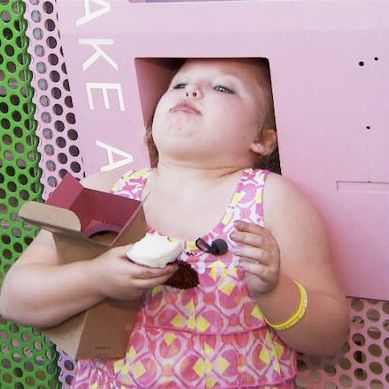 Remember this?
Photo: Darren Michaels/Warner Brothers
This week, Crumbs Bake Shops closed their locations for good, and all around the country, people saw it as a sign of something larger: Bloomberg wondered if the cupcake bubble were bursting while its sister publication Businessweek declared the "end of the cupcake era." CNN concluded, not without a hint of melancholy, "that's the way the pricey cupcake crumbles." Some say people just got tired of luxury cupcakes as a novelty, others blame the success of pastries like the Cronut. Sure, some shops are still open, obviously delaying the inevitable, but the media has made it official: Cupcakes are done and there's a very good chance you might never eat one again in your entire life. They sure were great while they lasted, though! Here's a look back at how cupcakes went from beloved to bemoaned in a just over a decade's time.
2000: Sex and the City's Carrie Bradshaw eats a cupcake from Magnolia Bakery in the West Village. The show's tour bus makes the shop a destination. Tourists flock. The Era of the Cupcake begins.
2003: The first Crumbs Bake Shop opens on the Upper West Side. "The goal was to have a neighborhood bakery where I knew everybody and their kids," co-owner Mia Bauer said to New York Family in a 2012 interview. It sounds well-intentioned enough.
April, 2005: Westward expansion as Sprinkles opens its first store in Beverly Hills.
December, 2005: The SNL digital short "Lazy Sunday" short extols the virtues of Magnolia's cupcakes while simultaneously introducing it to an even larger audience.
July, 2009: Cupcake Chardonnay becomes a thing.
February, 2010: Magnolia opens an outpost in Dubai.
June, 2010: Food Network debuts Cupcake Wars, wherein competitors make some of the most extreme-sounding cupcakes ever thought up.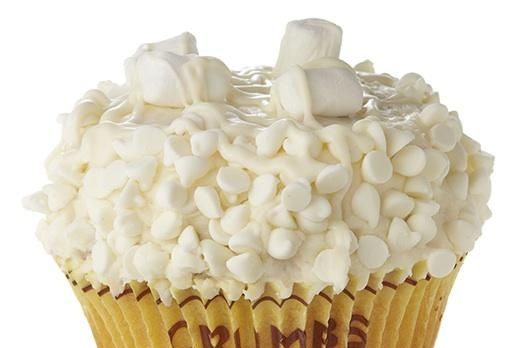 Too beautiful for this world.Photo: Crumbs

September, 2010: Sad Keanu happens when Keanu Reeves is snapped pensively eating a cupcake.
2011: Cupcake vodka. Who wants some?
April, 2011: In Bridesmaids, Kristin Wigg's character is the owner of a defunct bake shop. In a heart-breaking moment, Annie bakes and eats a sole cupcake alone in her kitchen, forever tying loneliness and failure to the single-serving confection.
September, 2011: 2 Broke Girls premieres on CBS. The show's premise: broke girls save money to open a cupcake shop. Even your grandmother knows about Magnolia at this point.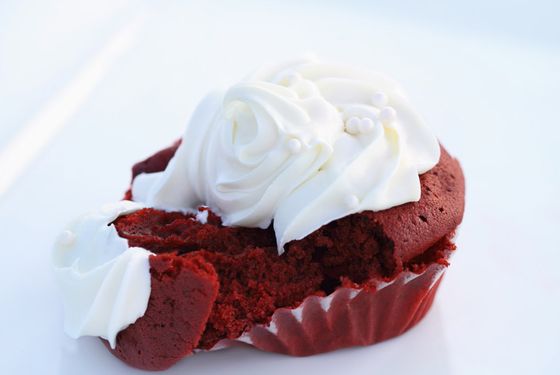 Never again.

March, 2012: Boom. Sprinkles builds the first-ever cupcake ATM at its Beverly Hills flagship. The 24-hour cupcake dispenser is continuously restocked, and it even has cupcakes for dogs.
September, 2012: Magnolia Bakery sues an ex-employee for copying the shop's icing swirls. It's cutthroat, this cupcake business.
October, 2012: Honey Boo Boo sticks her head into the Cupcake ATM. That little scamp! Sadly, she's able to escape.
February, 2013: The famed West Village Magnolia Bakery shuts down because of a mouse infestation. Exterminators come to annihilate the bakery's rodents, spending 24 hours cleaning up the shop. That doesn't stop customers' comments like "rat-cake" and insinuations that some of the chocolate sprinkles might be rodent droppings.
April, 2013: More bad news. The Wall Street Journal declares "the gourmet-cupcake market is crashing" on the news that Crumbs stock is plummeting. Grub Street sees the writing on the wall.
March, 2014: New York finally gets its own cupcake ATM, but without Honey Boo Boo, it just doesn't feel the same.
July 7, 2014: Crumbs closes all of its locations and, like that, the media declares the end of the Cupcake Era as we know it. A dark day indeed.
Earlier: Cupcake Specialist Crumbs Shuts Down All of Its Stores