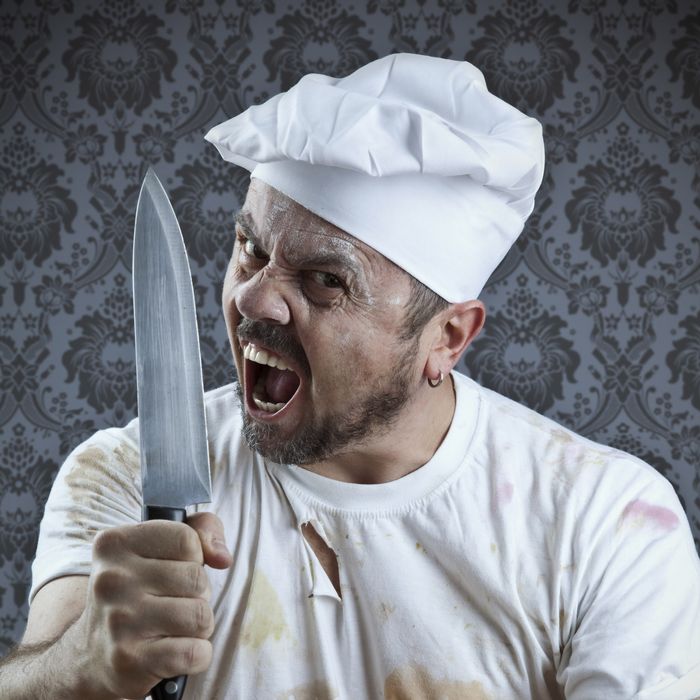 He really thought he deserved that fourth star.
Photo: Ugurhan Betin/Getty Images
What if, at your workplace, a small, select group of people showed up, occasionally and unannounced, hung around for a few hours, then left before possibly, at their discretion, writing up a survey of your performance on a few random workdays that they would then urge the public to read as a general assessment of your abilities? You can see why chefs and restaurateurs don't love the idea of critics. They're intruders within a carefully curated dining-room ecosystem. And when said intruders then go and write negative things about the restaurant where you bust your ass for 15, 16 hours a day, 7 days a week, not taking a single day off for months at a time, well, it's going to sting. Unfortunately, the most therapeutic option for dealing with that sting — lashing out and telling someone to fuck off — is also almost certainly the worst possible way to react.
Earlier: Chef Takes to Twitter to Curse Out 'Self-Serving' Critic