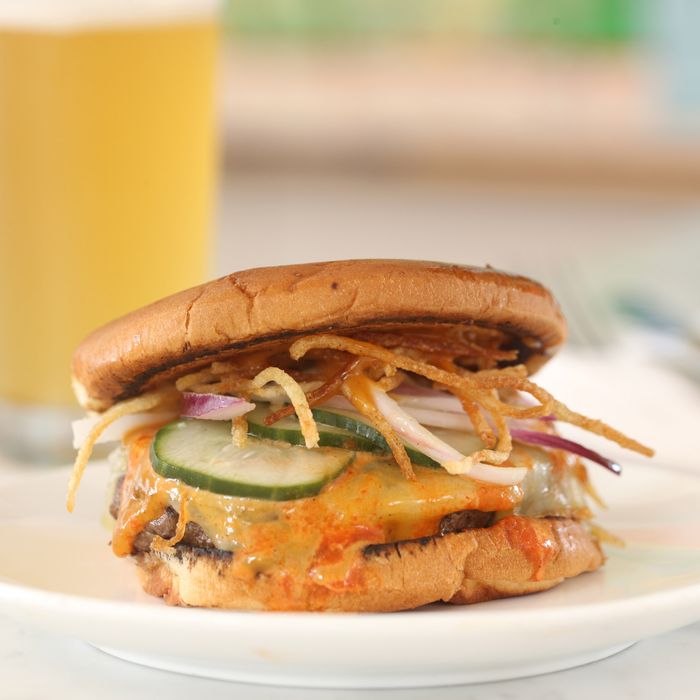 The Fedora Burger with smoked cheddar, crispy potatoes, cucumbers, and barbecue mayo.
Photo: Melissa Hom
Last night, Gabriel Stulman opened Bar Sardine on West 10th Street — the former home to Chez Sardine. As part of this restaurant redo, Stulman has ditched the Japanese concept in favor of a classic, all-American bar. Chef Mehdi Brunet-Benkritly's menu includes a nice mix of hearty and healthy foods: Cod fritters, arctic-char tartare, Gruyère grilled cheese with beer mustard, and, notably, a $10 burger with smoked Cheddar and barbecue mayo. Renovations include a bigger bar in the center of the room and a drink rail along the windows, where you can order cocktails like Supply & Demand Julep (with rye, peach, lemon, and mint), or choose from four different bottles of rosé. Take a look, straight ahead.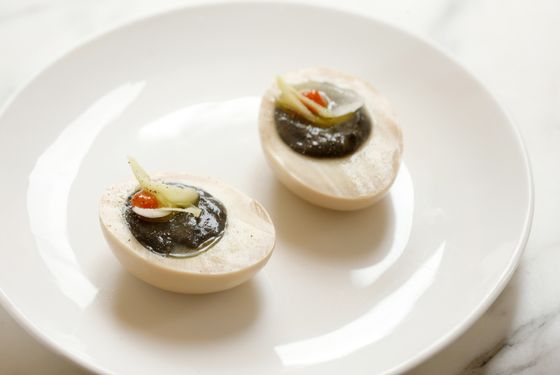 Deviled eggs with soy and black garlic.Photo: Melissa Hom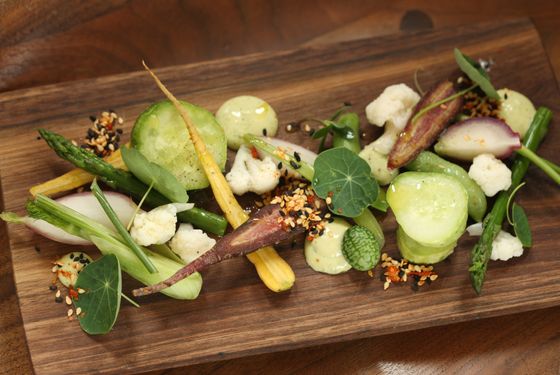 Market vegetables with basil aioli.Photo: Melissa Hom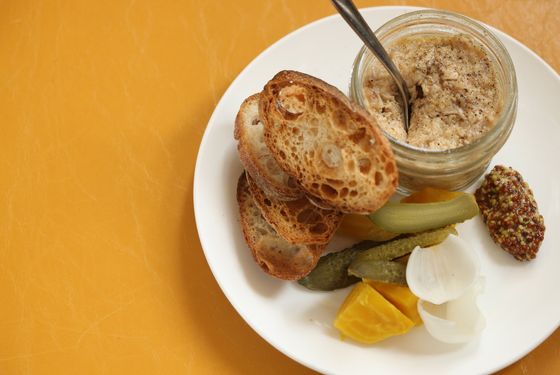 Smoked bird rillette with picked beets, cornichons, and croutons.Photo: Melissa Hom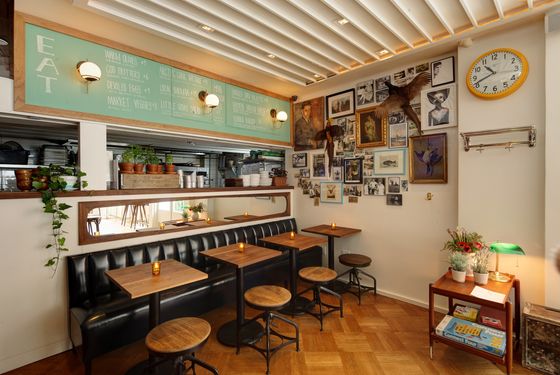 Much of the art is vintage — and purchased on Etsy.Photo: Melissa Hom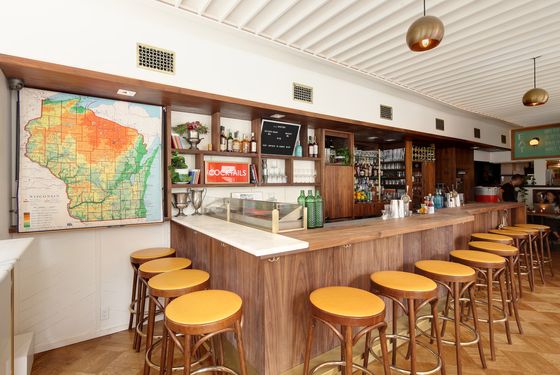 Stulman made great use of the small space.Photo: Melissa Hom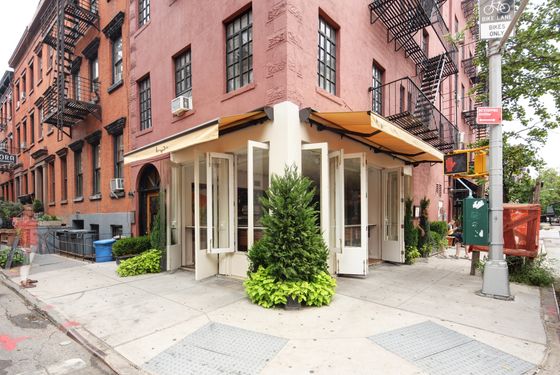 Open-air drinking!Photo: Melissa Hom
Menu [PDF]
Bar Sardine, 183 West 10th St., 646.360.3705
Note: This weekend, Chez Sardine opens at noon, but starting Monday, the hours are noon to 2 a.m., Wednesday through Saturday, and noon to midnight, Sunday through Tuesday.