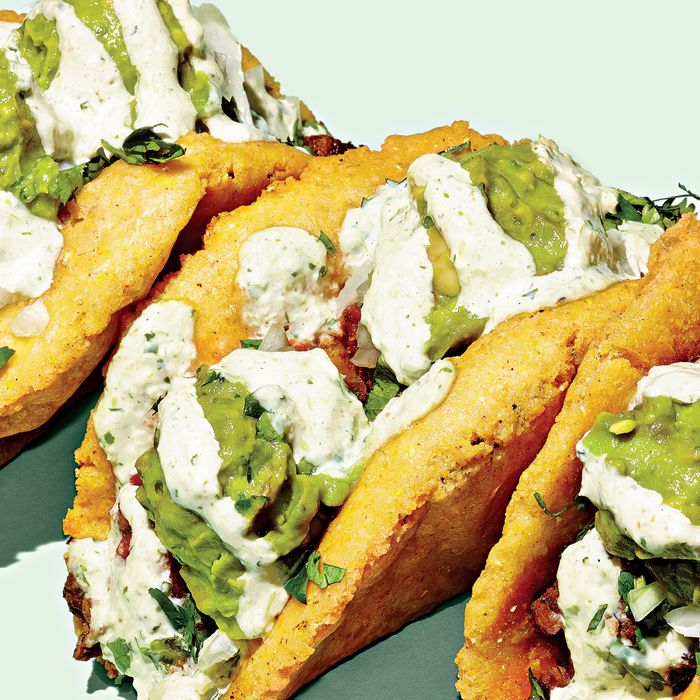 Photo: Bobby Doherty/New York Magazine
So much has changed in the world of Cheap Eats since the last time we ranked our 101 favorite inexpensive and moderately priced restaurants in New York that we decided it was high time to do it again. Way back in 2006, Shake Shack was only two years old and its potent influence on the cheeseburger-scape had yet to be fully felt. Smoked-meat scholars still considered the term "New York City barbecue" a hilarious oxymoron. And what we had dubbed earlier that year in these pages the New Brooklyn Cuisine was a mere hint of what it's become today.


Since then, a lot of trends have come and (largely) gone. Remember the Korean-fried-chicken craze? What about the cheese­steak boom? We've watched the food trucks rev up, then shift into neutral. We saw favorites close (arrivederci, 'ino) or be priced out of Cheap Eats contention. On the plus side, New York has seen the ascension of the mighty Lanzhou-hand-pulled-noodle movement. And on the pizza front, we watched as dollar-slice joints proliferated, even as the Great Neapolitan Pizza Invasion prompted a reinvigoration of our own classic hometown slice. Over the past eight years, New York has seen unprecedented growth in Isan Thai food and regional Chinese. New ramen players keep stirring the pot, and the fetishization of tacos and Mexican cuisine in general continues unabated. Bar food keeps getting better (and so do drinks). And let us not underestimate how the Smorgasburgization and food-courtification of New York have altered our daily diets.


To reflect this great seismic shift, we've only included restaurants that have opened since we published the last 101. The mix is as eclectic as you might expect, and even more delicious. If you simply want to see the full list, you'll find it below. To learn why each spot is deserving of its place, read through our slideshow.




*This article appears in the June 30, 2014 issue of New York Magazine.



Related: Cheap Eats Q&A;: Robin Raisfeld and Rob Patronite on Assembling the Ultimate Underground Gourmet List