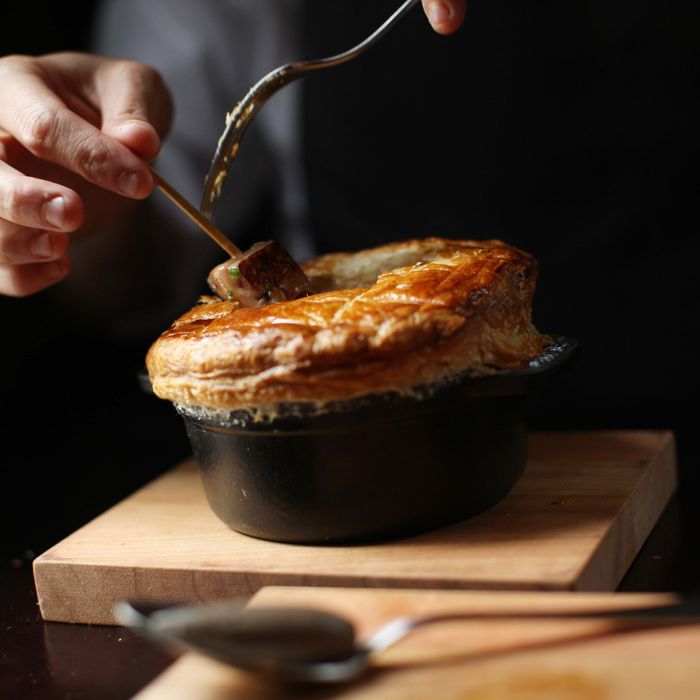 You will want at least two for the table.
Photo: Melissa Hom
This week, Will Guidara, Daniel Humm, and their partners flung open the doors to their long-awaited revamp of the Nomad Bar. As you might expect from this group, it is much, much more than a simple bar. In fact, the new space is a two-story sanctuary, all dark wood and plush furnishings — the whole build-out is just dead sexy. But what to order once you get there? As you might also expect, Humm, executive chef James Kent, executive sous chef Ashley Abodeely, and bar director Leo Robitschek have put together a new menu of all-things-extravagant.
Would you care to wash down a reserve Tuxedo No. 2 — made with, among other things, absinthe and gin that's been gently aged in Lillet barrels — with a truffled Humm dog, or perhaps a new rendition of Eleven Madison Park's famous carrot tartare? Of course you would. But then, you'll want to make sure you save room for the $36 chicken pot pie, what the restaurant calls the pub version of its chicken for two, which has yet more truffles and gets dosed with skewered foie gras right at the table. You will order that, you will feel like royalty, and then you will get another round of drinks for the table.
Take a look at some dishes, some drinks, and the full menu: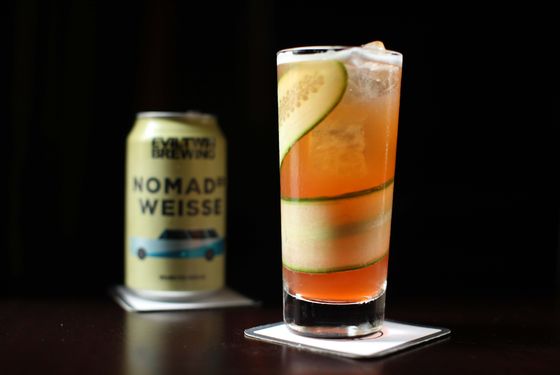 Fresa y Cerveza: Yellow Chartreuse, strawberry shrub, jalapeño, agave, saline, lemon, and, yes, house weisse beer, brewed by Evil Twin.Photo: Melissa Hom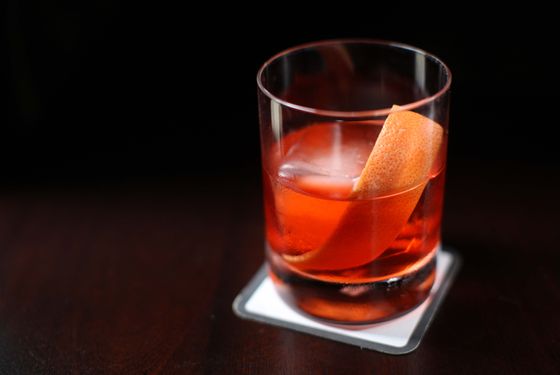 Jitney: Mezcal, Campari, Chambery blac vermouth, coffee-infused dry vermouth, and absinthe.Photo: Melissa Hom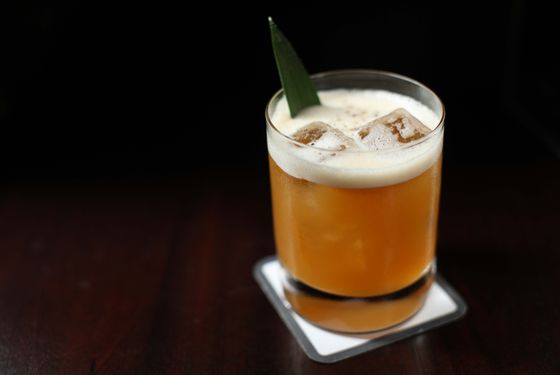 Charlie Watts: Aged rhum agricole, Guyanaese rum, Batavia Arrack, black pepper, apricot, lemon, pineapple.Photo: Melissa Hom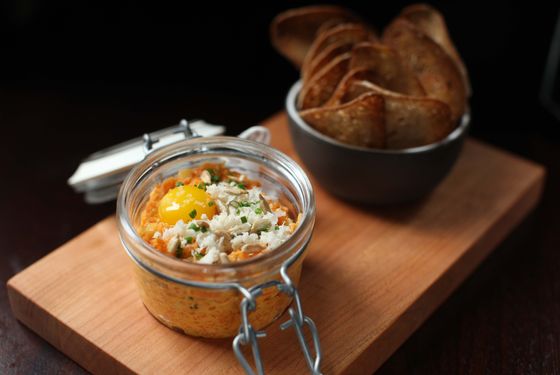 The Nomad's version of Daniel Humm's carrot tartare.Photo: Melissa Hom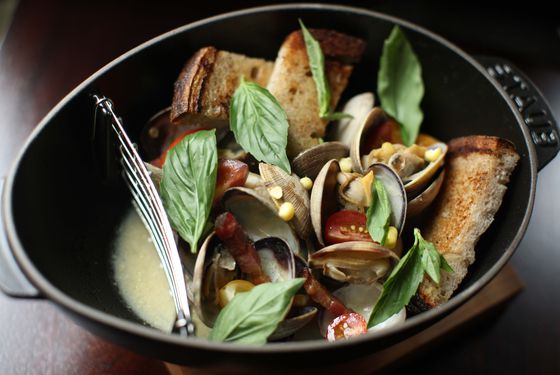 "Clams in broth" with corn, bacon, and tomato.Photo: Melissa Hom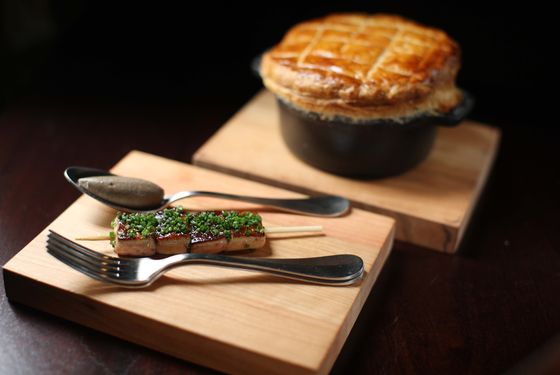 This is how the chicken pot pie arrvies at the table….Photo: Melissa Hom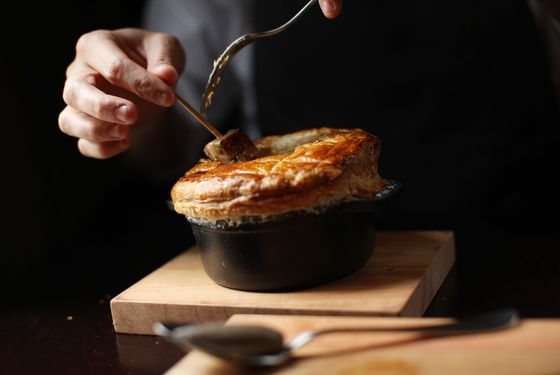 …before a server drops the foie gras in, soufflé-style.Photo: Melissa Hom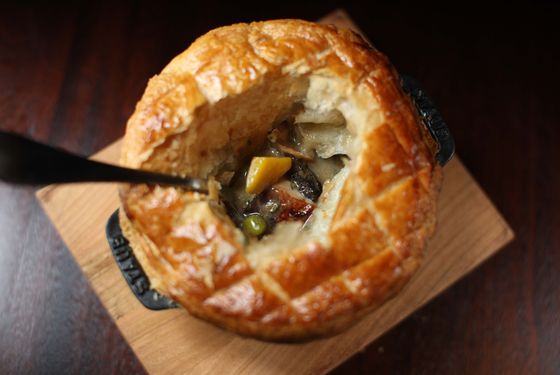 The finished product.Photo: Melissa Hom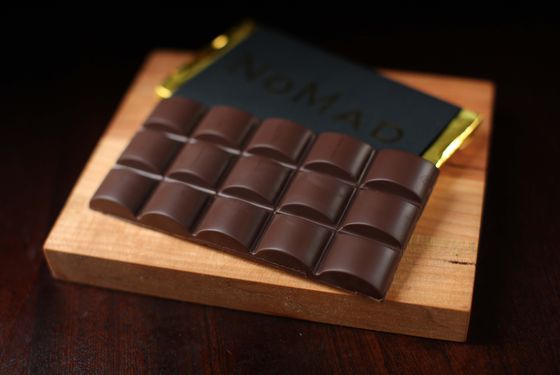 Of course the restaurant has its own branded choclate bar.Photo: Melissa Hom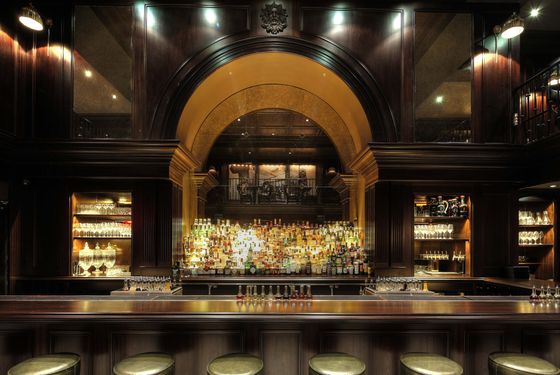 A good place to make some bad decisions.Photo: Melissa Hom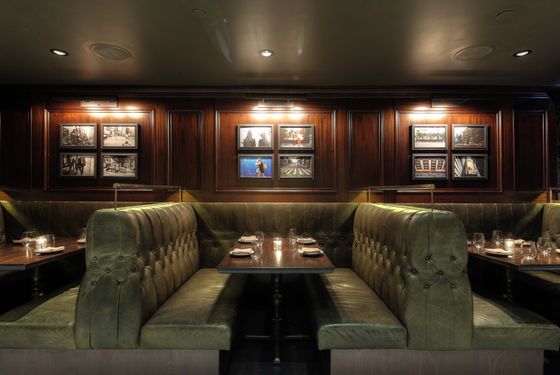 Now that's a booth.Photo: Melissa Hom
Full menu [PDF]