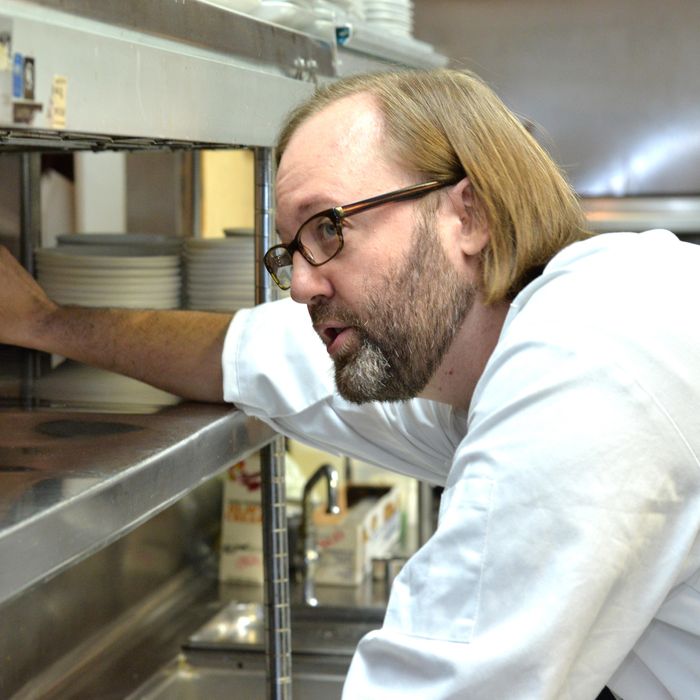 Wylie Dufresne opened the restaurant in April, 2003.
Photo: Dylan Rives/Getty Images
Chef Wylie Dufresne took to Twitter this afternoon to casually announce some major news: November 30 will mark the final night of service at wd~50, Dufresne's pioneering, 11-year-old restaurant on Clinton Street.
While the modernist and almost unfathomably influential chef has not yet explained the tweet, and details of the last days of wd~50 are yet to be announced, it's well known that an incoming Clinton Street residential construction project is expected to commence on a real estate parcel that includes the restaurant.
"We're not going anywhere! Don't worry," the chef told Grub earlier this spring, so perhaps — hopefully — we're just looking at the end of this particular version of wd~50, and the restaurant will continue on in another form.
Related: World's Chefs Honor wd~50 With Instantly Legendary Surprise Dinner