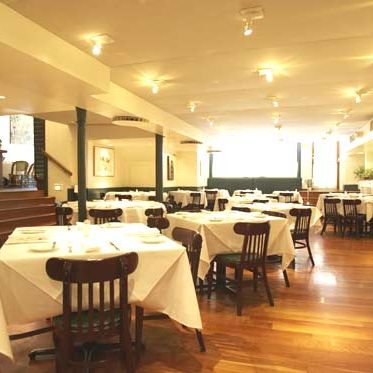 This goes on the market later in the week.
Photo: Quentin Bacon/Union Square Cafe
High rent prices will force yet another beloved Manhattan restaurant to close. The New York Times reports that Danny Meyer's 29-year-old Union Square Café, which kickstarted the restaurateur's career, will close at the end of 2015 because of an untenable rent hike. "There's no such thing as a New York restaurant that is immune to real estate," Meyer tells the paper, adding that he plans to move the establishment to another (as-yet-undecided) location.

The news comes as a number of well-loved restaurants are closing, at least in part because of the increasing difficulties of doing business in the current climate of ever-escalating rents. Union Square Café alum Emma Hearst closed Sorella last month on the Lower East Side, and earlier this month it was announced that Wylie Dufresne will close his trailblazing wd~50 at the end of November. The Times intimates that Marco Canora's Hearth, where the rent was recently increased 65 percent, is in danger of closing.
Real estate brokers will begin marketing Union Square Café's space at 21 East 16th Street later this week. As for what may replace the restaurant, expect the usual national chain and franchise suspects, which have now all but conquered the neighborhood, where rents have skyrocketed to $725 a square foot and beyond. David Ellis RE, who is representing the Union Square Café space, thinks that a fast-casual restaurant might be able to shoulder the higher cost of doing business, maybe even Meyer's own. "A Shake Shack could do very well in that space," he says.
The good news is that there is still plenty of time to dine at the restaurant before it closes in advance of relocation: The lease doesn't expire until December 31, 2015.
Union Square Cafe Joins Other Victims of New York City's Rising Rents [New York Times]