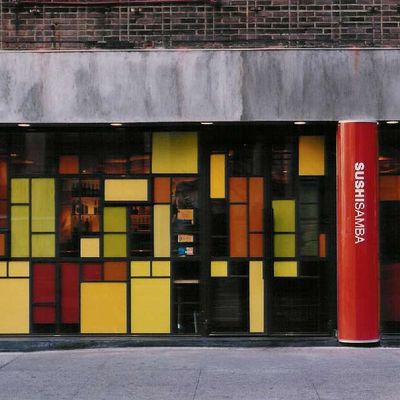 So long, and thanks for all the fish.
At the height of the Sex and the City era, the original SushiSamba was something of a dangerous place, if not just for the sheer number of appletinis in precarious stemware shuttling around the bar area. The Gramercy Park flagship will close at the end of the month, once and for all, after 15 glorious years of drinks made with Bacardi Razz as the base spirit, countless plates of beef maki, and that totally unnecessary 24-karat-gold leaf garnish fluttering atop the pan-seared foie gras and big-eye tuna dish. The restaurant group has long branched out with locations in London and elsewhere, with future plans to expand to Hong Kong and Dubai — it's a worldwide thing now — but it's time to say good-bye to the original.
There's a throwback menu being served to that end, and on SushiSamba's few remaining Wednesdays, all wine and sake bottles are 25 percent off. And even if you're not as much into pretending you're Carrie or Samantha as you used to be, at least you can still party like it's 1999.
Throwback Menu [Official site]