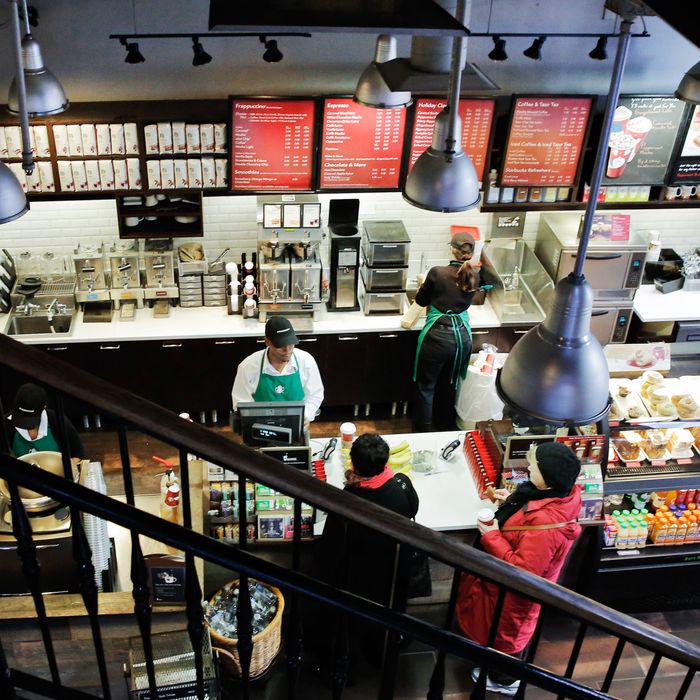 Several thousand workers will be able to sign up with ASU through the program.
Photo: Drew Angerer/Getty Images
Starbucks baristas are getting a pretty big new job perk: free tuition. Called the Starbucks College Achievement Plan, it gives full tuition to employees with at least two years of college credits and partial coverage to freshmen and sophomores who enroll in Arizona State's online studies program beginning this fall. The company, which will announce the program today with Education Secretary Arne Duncan, says it expects "thousands" of its 135,000 U.S. employees to enroll, though to participate, they'll still need the grades to get into ASU.
The company gives good benefits already — it offers health coverage to part-time employees and even stock options — but this one, the Times points out, might mean that many workers, "degrees in hand, will leave for better-paying jobs." CEO Howard Schultz says he's okay with that, because their experience "would be accreted to our brand, our reputation, and our business."
Starbucks College Achievement Plan [Official site]
Starbucks to Provide Free College Education to Thousands of Workers [New York Times]