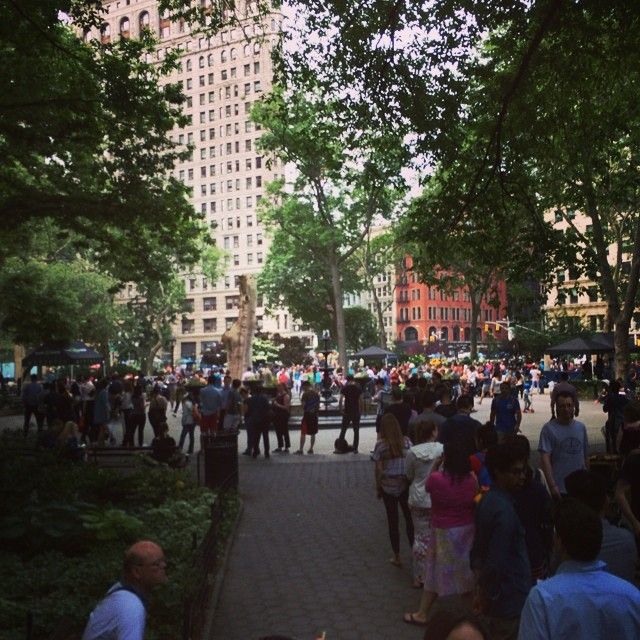 Shrimp patty burgers for everyone! (Or at least the first 1,000 people on line.)
Photo: Randy Garutti/Instagram
The original Shake Shack in Madison Square Park opened for business some 30 minutes ago, but it apparently has already attracted the longest line of customers ever recorded in the burger chainlet's ten-year history. Of course, Shake Shack is running a promotion this week in which five notable chefs contributed a limited edition burger, to be served one day only, and only 1,000 of each, so there's that. David Chang's "Shrimp Stack" burger is now being served, and while the ever-trusty Shack Cam shows the line is moving, it also stretches around the park. And then some.
Momofuku chef and owner David Chang's "Shrimp Stack" burger has got, in addition to a patty of the chainlet's blend, a "smoked and griddled shrimp patty," Momofuku Hozon Sauce, Bibb lettuce, pickled onion, and quick-salted cucumber.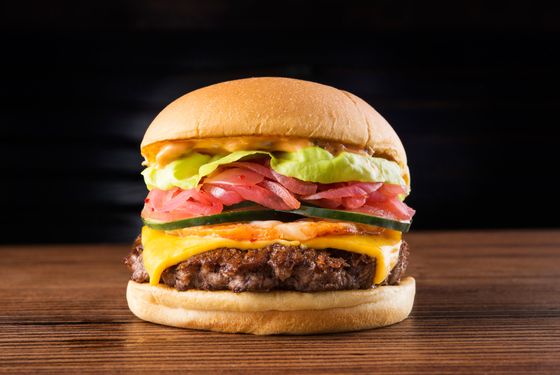 Well, okay then.Photo: Evan Sung

Three days of limited-edition Shack craziness remain, but from the looks of it, David Chang might want to look into opening co-branded Momofuku Shrimp Stack Shack.
Related: Shake Shack Celebrates 10th Anniversary with Burgers From Daniel Boulud, April Bloomfield, and More
Related: Daniel Boulud's Shake Shack Burger Is Almost Sold Out