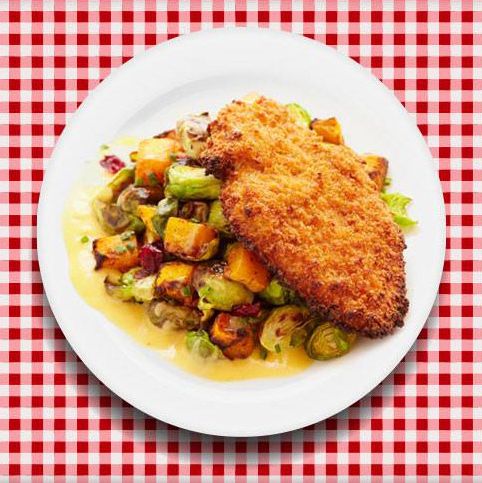 That looks delicious.
Photo: Lyfe Kitchen/Facebook
The city's first branch of LYFE Kitchen, the rapidly expanding West Coast-based healthy eating chain, will open at 248 West 55th Street in October, with construction already under way. LYFE, an acronym of the affirmation-like "Love Your Food Everyday," debuted in Palo Alto in 2011 as the brainchild of former McDonald's executives, with a menu overseen by chefs Art Smith and Tal Ronnen. In New York, the menu will be 95 percent the same as its other locations, a representative tells Grub, which means a range of things like quinoa-buttermilk pancakes to "eggless" egg wraps to grass-fed burgers, each under 600 calories. (LYFE will apparently also serve cocktails.) The restaurant is already at work on a second location in the city, with plans for eight to ten more in the next five years here and on Long Island, the rep tells Grub.