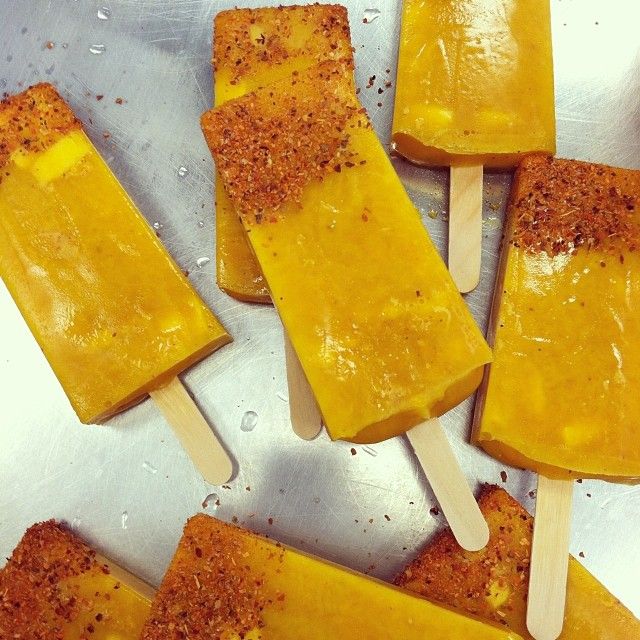 Past and current flavors include mango-yogurt with amaranth, passion-cherry, and coconut.
Photo: La Newyorkina/Facebook
Fany Gerson of La Newyorkina has annexed part of her Red Hook production kitchen for a retail area where she will sell her frozen paletas, which are regularly sold from carts in season on the High Line and elsewhere. Gerson, who also happens to be the flavor genius behind Dough, produces some pretty spectacular popsicles with a variety of seasonal and tropical fruit, in single flavors and combinations like mango-blackberry, passionfruit-cherry, mango-yogurt with amaranth, and then some.
On Sunday from noon to 5 p.m., at 61 Commerce Street, just a couple of doors down from Atelier Roquette on an industrial stretch, La Newyorkina opens for business and will even dispense some free paletitas, or mini-ice-pops. The micro-shop — limited production space and regulations mean there's no full-fledged frozen treat showroom — will also sell Gerson's ice cream, and when the weather turns, La Newyorkina's line of Mexican sweets. There's a sign out front but no real storefront, so be prepared to knock. "It's unintended," Gerson says, "but it's sort of a paleta speakeasy."