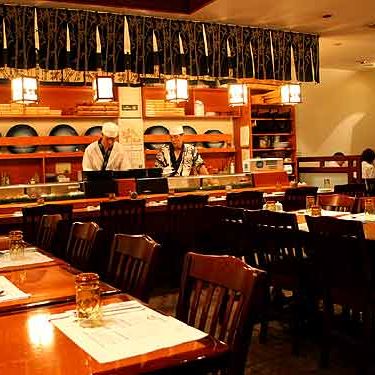 Workers at Kum Gang San's Manhattan location.
Photo: Robert K. Chin
Eleven servers and bussers filed a lawsuit last year against the proprietors of Kum Gang San, alleging the Koreatown restaurant forced them to work incessant 18-hour shifts with no overtime, attend Sunday church service conducted at the restaurant's Flushing branch, "volunteer" to pick cabbage at a farm in New Jersey, and endure all kinds of other unreasonable things. Workers faced "humiliation, termination, and threats of blacklisting and deportation," Gothamist reports, and were told by owner Ji Sung Yoo to "drop on their knees and beg for his forgiveness, or leave" if they deigned to skip out on farm days. The workers, who are no longer employed at Kum Gang San, also say they had to mow the lawn, do laundry, shovel snow at Ji Sung Yoo's house, and help his son move.
Kum Gang San's owner Ji Sung Yoo has been in trouble before. In 2011, the State Labor Department fined the restaurant $2 million, finding it guilty of numerous charges like skimming $550,973.03 in wages from 66 employees and "failing to provide at least 24 hours of consecutive rest in a work week." The Kum Gang San workers' case seeking unpaid wages concluded June 9, with the judge's decision is expected sometime this summer.
Workers At Kum Gang San Allegedly Forced To "Volunteer" As Farm Laborers & Beg For Forgiveness [Gothamist]