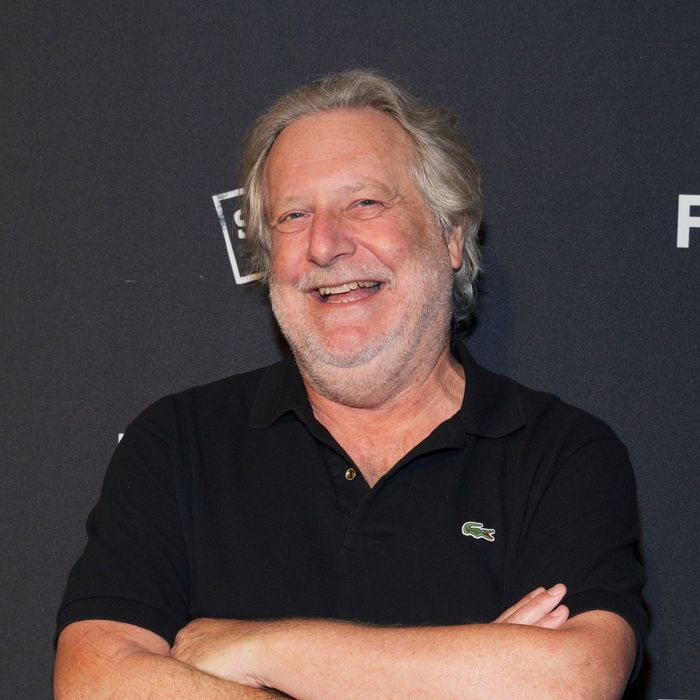 A chef who gets it.
Photo: Mireya Acierto/Getty Images
Jonathan Waxman is, undoubtedly and rightfully so, one of the country's most celebrated chefs. And over the last ten years, he's devoted most of his energy to Barbuto in the West Village. That will change this year: Waxman's involved in new projects in New York, Nashville, and Toronto, where he's partnered with director Ivan Reitman — a pairing that's apparently resulted in a dessert inspired by one of Reitman's most famous movies, Ghostbusters. At last night's Annual Chefs' Tribute to Citymeals-on-Wheels, held in Rockefeller Center, Grub caught up with Waxman to talk about the new projects, his decision to expand now, and that Stay Puft-inspired dessert.
You have a lot of new projects.
I do. I do.
 
Can you talk a little bit about them?
Yeah. I'm opening Nashville on Wednesday. I'm doing a place called Adele's, named after my mom. Then I'm opening in Toronto hopefully in July. And then New York again in November, October.
 
So what's with all the expansion? Why so many cities?
Well, because I have three kids that are going to go to prep school and college … You know, my son's going to prep school, $65,000. So that's part of it. But you know, honestly I didn't want to have another restaurant when my kids were getting, growing up. I wanted to be with my kids. That was a conscious decision. Now they're getting older. Now I can do some more expansion. And people approached me with ideas. And you know what, why not?
 
So all these projects found you?
Absolutely, yeah. I'm actually represented by Vector Management, who reps Kings of Leon, Lyle Lovett, Emmylou Harris, you know, and all these different bands. And they represent Aaron Sanchez, and me, and John Besh. So those are my partners in Nashville. And they're centered in Nashville. But I also do an event in Nashville, a food and wine festival there with the Kings and I. So it seemed like a no-brainer. We found a great building. And Toronto, I'm friends with Ivan Reitman, the director from Ghostbusters. And he's from Toronto and he called me up and said, "Do you want to do a project together?" I said, "Sure." So that's how that came about.
 
Are you going to have anything on the menu that's Ghostbusters-themed?
We're going to have Ghostbusters dessert.
 
Really? Please tell me about that.
We actually haven't perfected it yet, but it's going to be some kind of exploding marshmallow thing. So it's going to be fun.
 
Is it going to explode on the table?
Yeah. It's not going to hurt anybody, but it will have a little bit of action, yeah.
It won't be green, will it?
No, because in the movie you watch, it's all white. It's the exploding Stay Puft man. It's going to be funny, right?