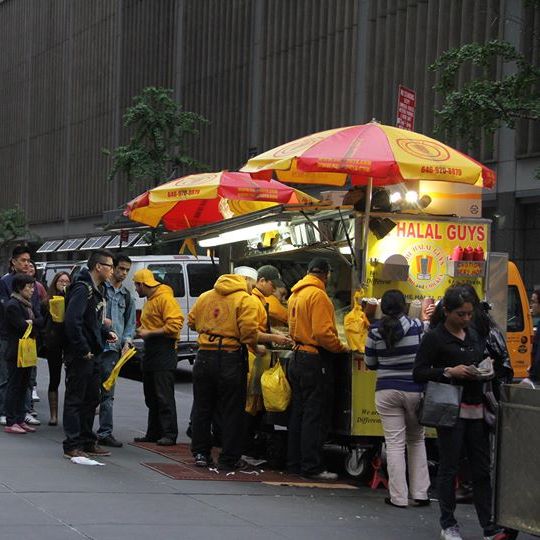 There's probably still going to be a line.
Photo: Halal Guys/Facebook
Fransmart, the same franchise operating company behind the expansions of the Vendley brothers' Calexico and Canadian chain Big Smoke Burger, now has plans to make the Halal Guys a household name. The 24-year-old food cart, which sells near-legendary chicken and gyro rice plates to very long lines pretty much every day at its original cart is stationed in midtown, will branch out into brick-and-mortar locations built for "speed like the carts."
Fransmart chief executive Dan Rowe says he's been working on the deal for a long time, and that founders Mohamed Abouelenein, Ahmed Elsaka, and Abdelbaset Elsayed's street food concept will easily transition into a "category killer," destined to change the fast-casual restaurant business. The Halal Guys are already planning two brick-and-mortar locations in New York, at 14th Street in the East Village and another near Columbia, that are not part of chain operations. The initial Halal Guys restaurants, in the meantime, will start opening this year in "Los Angeles, along the East Coast, across Canada and in the Middle East," the Times reports, and the company plans to have 100 overall within the next five years.