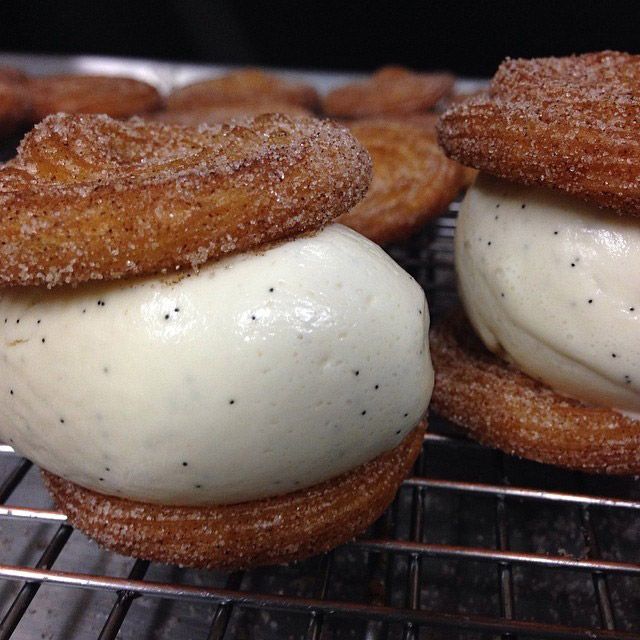 Here's the churro-ice-cream sandwich, invented by Sylvia Yoo, who worked at Jean Georges and wd~50 in New York but now runs a business in Los Angeles called Churro Borough. Less than a week after they were first covered on Chow, news of the novelty was picked up by E! News, which regularly covers glitzier things, like Robert Pattinson's totally untrue Han Solo rumors and news of Katy Perry's vocal coach, so there's that.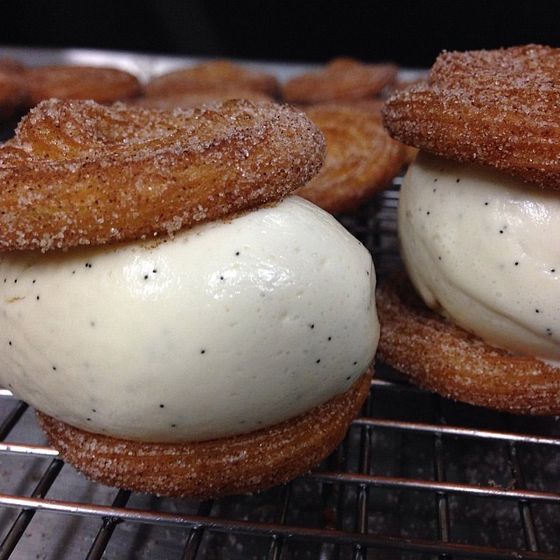 Born in East L.A.Photo: Churro Borough/Facebook

Churros and Cronuts both start with the same letter, which is obvious. Beyond that, well, here we are, summer of 2014, primed to seek out all mash-up foods, saying things like "[the] Cronut is old news," and asking: "Finally, A Worthy Cronut Successor?" We already even know how many calories this thing might contain. ("I see no problem with people enjoying these desserts occasionally," Time's on-call dietitian says.)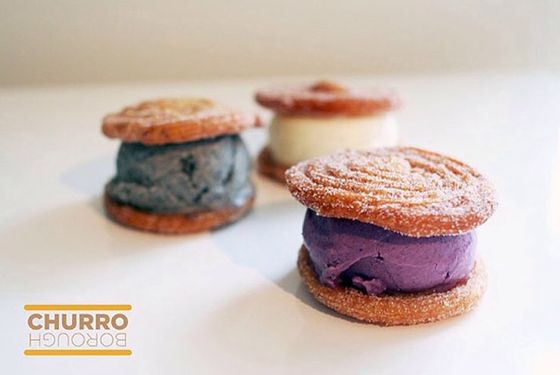 Blueberry, black sesame, and crème fraîche flavors. Yoo also makes a horchata flavor.Photo: Churro Borough/Facebook

In any event, Churro Borough's sandwiches are only available at pop-up events and as part of catered deals right now, but they will be at Tasting Table's West Coast Lobster Roll Rumble in August and, hopefully, at several more events before then.