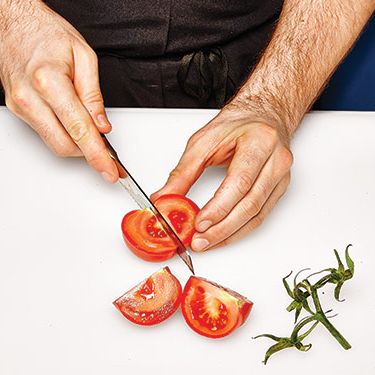 In part two of our knife-skills tutorials, Institute of Culinary Education's James Briscione and Narcissa and Dovetail chef John Fraser demonstrate the proper techniques for some particularly challenging fruits and vegetables. Click through the gallery ahead for their recommendations on how to dice a tomato, cut a mango, de-heart an artichoke, and slice an avocado.
Related: 30 Knives for Any Kitchen Technique, From Slicers to Dicers to Whole-Goat Carvers
How to Quarter, Slice, Fillet, and Shuck Like a Pro
*This article appeared in the June 2, 2014 issue of New York Magazine.