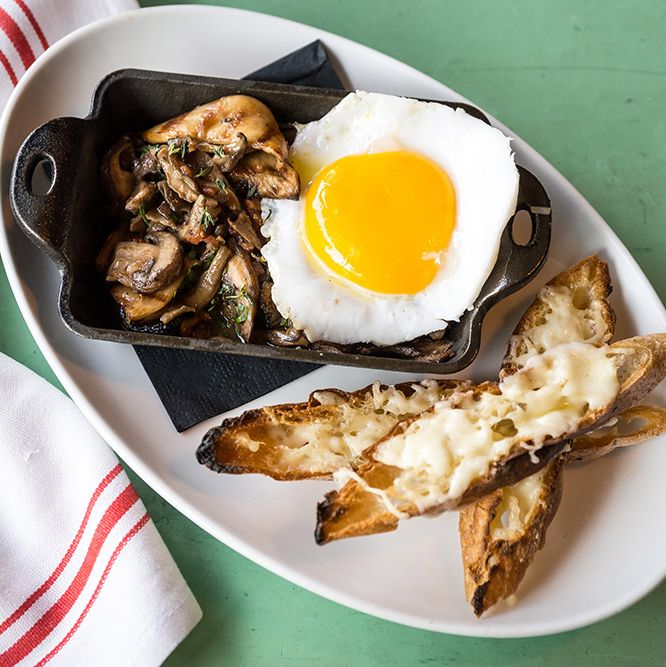 Weitzman's Hudson Valley duck egg with grilled mushrooms, and smoked Pecorino toast.
Photo: Noah Fecks
The 19-year-old Soho restaurant Cafe Noir closed last year after ongoing lease negotiations finally stalled out, but the good news is that after a move and extensive renovations, the North African–influenced restaurant is finally ready to reopen in Tribeca, at 35 Lispenard Street.
Newly appointed chef Rebecca Weitzman, an alum of Inoteca, Clarkson, 'inoteca, and Thistle Hill Tavern, is cooking things like the farm-egg dish you see here, grilled rouget with artichokes and orange, and also a take on couscous made with quinoa and served with ras el hanout broth, pickled currants, and seasonal vegetables. Weitzman's menu of $6 bar snacks includes panelle made with dried split peas, grilled artichokes, and patatas bravas.
Cafe Noir will be open for dinner starting tomorrow, June 25, from 3 to 11 p.m.; lunch and brunch hours will follow.
Cafe Noir, 35 Lispenard St., nr. Church St.; 212-431-7910