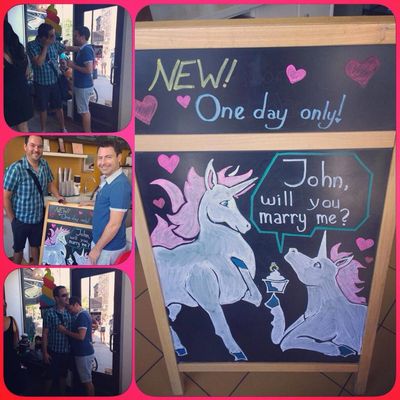 Photo: Big Gay Ice Cream/Twitter
In some very happy, non–Shake Shack news, love was in the air at Big Gay Ice Cream Shop this past weekend (isn't it always?). Texans John Chakalis and Raul Ortega got engaged on Saturday, with some help from proprietors — and "pair of goddamn national treasures" — Doug Quint and Brian Petroff.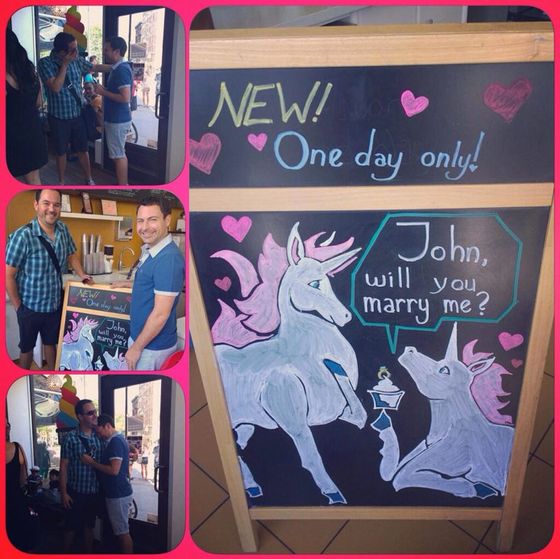 Awwwwwwwww.Photo: Big Gay Ice Cream/Twitter

At Ortega's request, Big Gay Ice Cream illustrated its message board, which usually advertises the flavor of the day, with two lovestruck unicorns, one saying, "John, will you marry me?" and proposing to the other. Chakalis, of course, said yes. The couple then ordered two Salty Pimps — the renowned vanilla soft-serve, dulce de leche, sea-salt-and-chocolate-dipped cone — and went outside to call and text their friends and family. Very sweet.
Big Gay Ice Cream Shop Helps Fiance Pop the Question [DNAinfo]