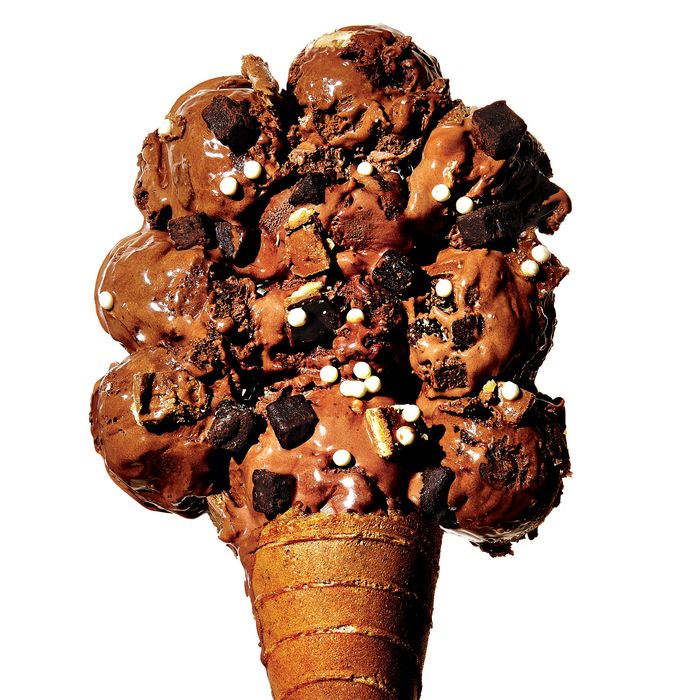 Photo: Bobby Doherty/New York Magazine
Before Ample Hills' Brian Smith became Brooklyn's foremost DIY ice-cream churner, he wrote monster-movie screenplays. If you've ever seen Alien Express (man-­eating aliens on a train), Flu Birds (man-eating birds on a tear), or Beneath (man-eating fish-­monster terrorizes teen rowboat enthusiasts), then you know his work. So perhaps it was inevitable, upon the occasion of this month's opening of the Gowanus branch of Ample Hills, that Smith would combine his two passions in one new fright-night flavor: a super-dark salted-chocolate-fudge ice cream, inspired (figuratively, at least) by what lurks beneath the mysteriously murky canal outside the shop's door.
Mouse over the image to read more about the dish.
On the menu at Ample Hills Creamery, $4.75 for a small cone; 305 Nevins St., at Union St., Gowanus; no phone yet.
*This article appeared in the June 16, 2014 issue of New York Magazine.