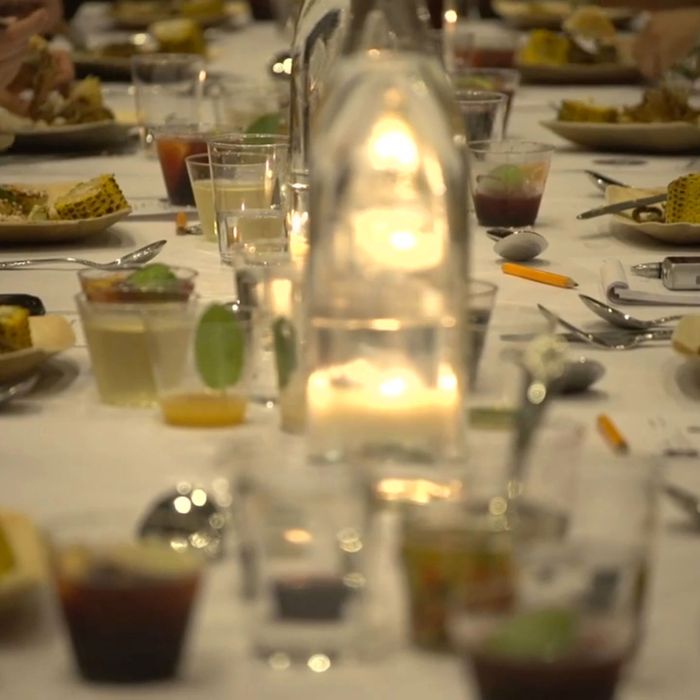 Right now it's just a pilot project in San Francisco, but Airbnb is toying with a meal-sharing marketplace where hosts throw dinners at a date and set the price of their choosing, with the company getting a cut of the proceeds. While city regulators are trembling at the thought of one zillion additional unlicensed B&Bs;, meal-sharing is already part of the sharing economy thanks to recent start-ups — each invariably called "the Airbnb of dinner" — such as Feastly or Cookapp, which employs a pay-what-you-want system to circumvent the fine print of health department code.
Airbnb founder Brian Chesky isn't shy about his vision of a one-world sharing utopia, but creating specific marketplaces for things that wouldn't "otherwise sit idle" risks looking like "a direct shot at the concept of government regulation itself," Marcus Wohlsen warns in Wired. To wit: San Francisco's head of food safety immediately blasted the idea as "completely illegal," casually dropping how his department could cite wannabe restaurateurs up to $3,000, "three times the annual permit fee for opening a restaurant."
Much as it is with the general Airbnb setup, however, the problem municipalities face is the lack of power to enforce. Officials are more likely to ticket the entrepreneurial individual behind the illicit business and let Airbnb coast — basically how room-sharing has played out thus far. The one lingering question, it seems, is the one that's asked to find out whether or not you have any dietary restrictions or allergies your hosts should know about.
Airbnb Testing Group Dinners for Strangers [Reuters]
Airbnb Risks Government Wrath by Turning Homes into Restaurants [Wired via kevinroose/Twitter]