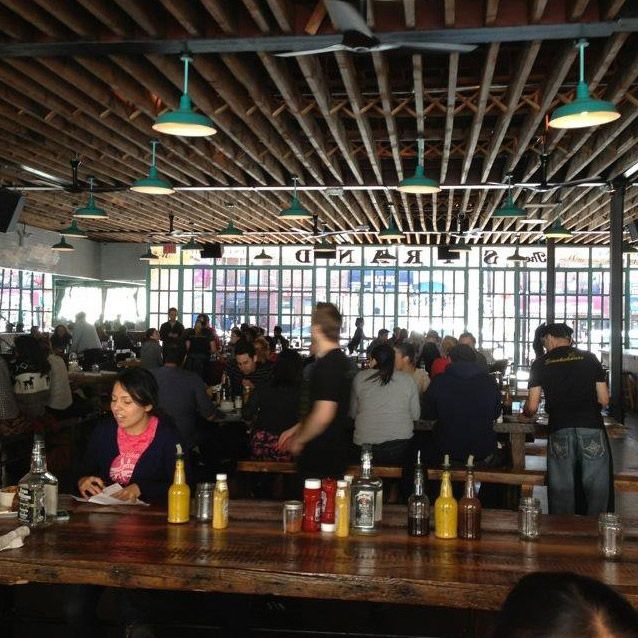 The 20-day permit suspension began on April 28.
Photo: Courtesy of the Strand Smokehouse
Tommy Vasilis, who owns the Strand Smokehouse in Long Island City, says that the barbecue restaurant does not share a bathroom with Bakeway, which is two storefronts away, and that's why he told a Health Department inspector who wanted access to both premises last year to get lost. "People put their life savings into these small businesses," Vasilis tells DNAinfo, explaining that he thinks that inspection protocols often amount to arbitrary decisions. The Health Department has a different account of the altercation, which took place in the summer of 2013, saying Vasilis cursed and threw the "inspector's equipment bag at him," while DNAinfo notes the smokehouse proprietor threw out another DOH worker in 2011.
Permits for Vasilis's businesses, bakeries included, have been suspended since April 28, and the Strand, which ranked in the Underground Gourmet's Cheap Eats 2013 list, is striving to reopen for business with 'cue and tap beer on May 19. All this is contingent, you may have guessed, on the reinspection results.
The Strand Smokehouse Closed for 20 Days After Owner Blocks Inspector [DNAinfo]