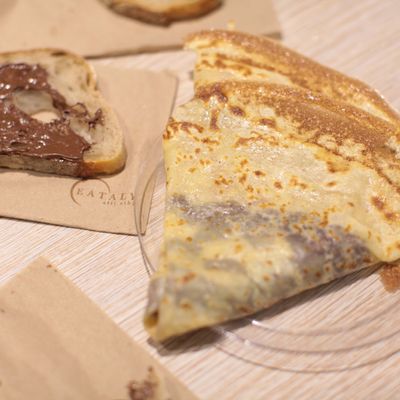 "This is the best crepe I've ever had in my entire life."
Photo: Melissa Hom
New York City finally has its very own Nutella Bar, which opened yesterday afternoon inside Eataly (replacing the megamart's currently shuttered wine shop). Sure, the idea of a Nutella bar is great, but how does it play out in practice? To find out, we recruited the best critics we could think of: New York Magazine critic Adam Platt's 14-year-old daughter, Jane, his 15-year-old niece Clare, and their friends Elektra and Carolyn. Read on to see what everyone had to say about the new hazelnut-and-chocolate palace.
The menu includes seven different vehicles for Nutella: Pane con Nutella, Brioche con Nutella, Saccottino con Nutella (a square pastry), Muffin con Nutella, Crostatina con Nutella (a mini tart), Bacio di Dama con Nutella (hazelnut cookies sandwiched together with Nutella), and a made-to-order Crepe con Nutella.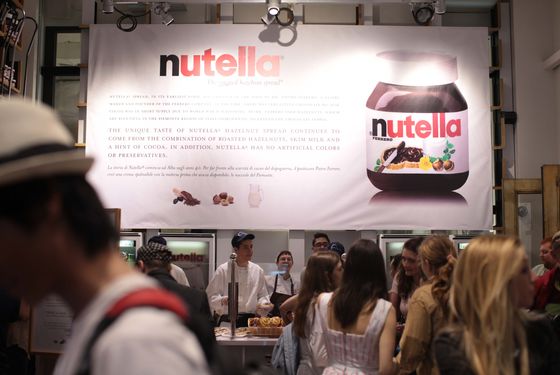 Welcome to Mecca.Photo: Melissa Hom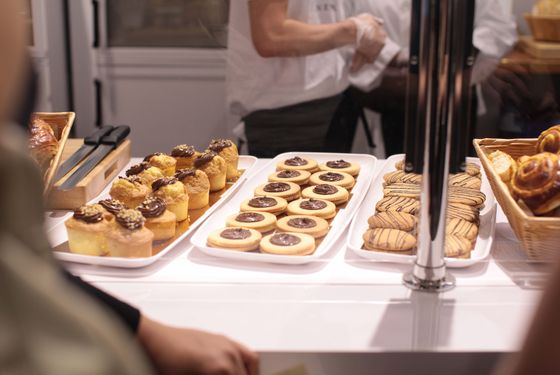 Nutella on Nutella on Nutella.Photo: Melissa Hom
"We want everything!" Clare shouted as we all entered the bar. She wanted to pluck one of the hundreds of Nutella jars off the wall to take home, too, but she was somewhat wary of the overall concept: "I don't see the necessity of having something to put Nutella on — you just need a spoon!" This critic knows how to keep it real.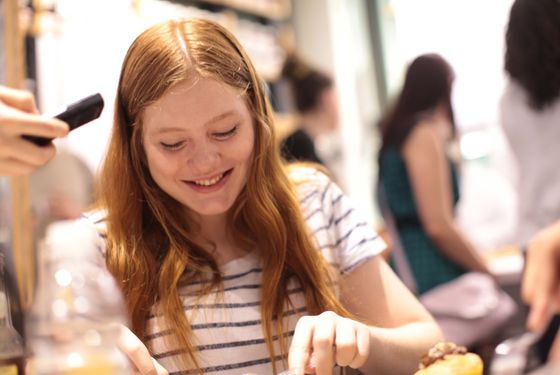 Clare Platt, enjoying every bite.Photo: Melissa Hom
After a tasting of all the wares, the young critics-in-training unanimously declared the crepe to be the clear favorite. It only took one bite for Carolyn to proclaim it "the best crepe I've ever had in my entire life." Jane said she favored the crepe "because it's very soft and doughy, and also warm." And Clare put it simply: "The crepe is the best because there's the most Nutella in it." The girls also agreed that the hazelnut-cookie sandwich is a strong second choice.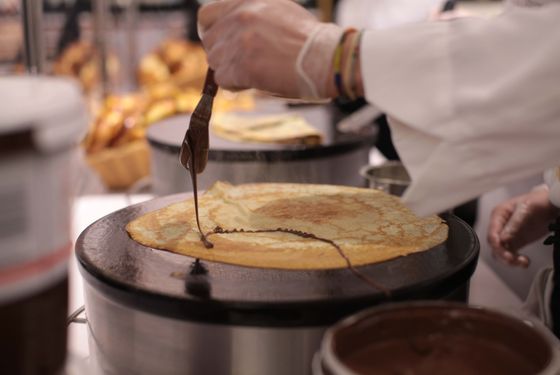 Made-to-order crepes.Photo: Melissa Hom
But what does an adult think? Adam Platt, who called the Nutella Bar "an insane asylum" inside "the city's greatest food circus," admits he's not a big fan of Nutella to begin with, but he still sampled the food. "The muffin turns to cement in your mouth, but the croissant is not bad," he offered. "It might be my favorite because it's got the most bulk … What's the opposite of a flavor bomb? Nutella wipes everything out."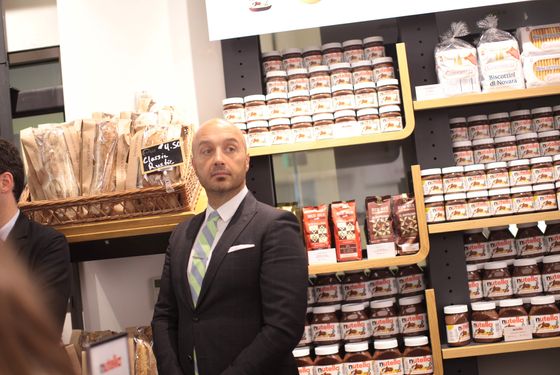 Circus ringmaster Joe Bastianich.Photo: Melissa Hom
As the girls slowed down (it might have been the world's most immediate sugar crash), they reevaluated their earlier opinions. Once the novelty wore off, our young critics did notice some room for improvement: "I'd like it to be more adventurous," Clare said. "Instead of just putting Nutella on things, they could use Nutella in the batter — like in a waffle. In the wintertime, maybe Nutella hot chocolate. Or something with strawberries, because that's such a good combination."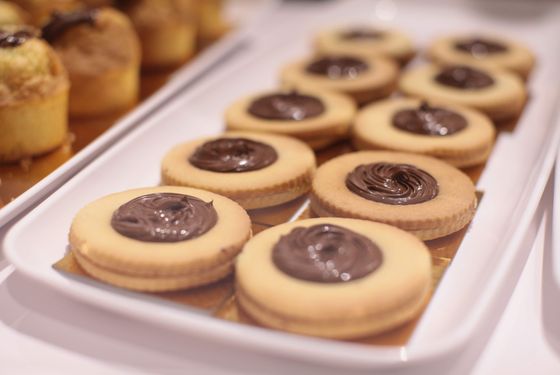 There's no such thing as too much Nutella.Photo: Melissa Hom
Jane suggested Nutella ice cream. And Elektra, who initially said it was "the best Nutella crepe ever," admitted that she could find an equally good crepe at many other places in the city.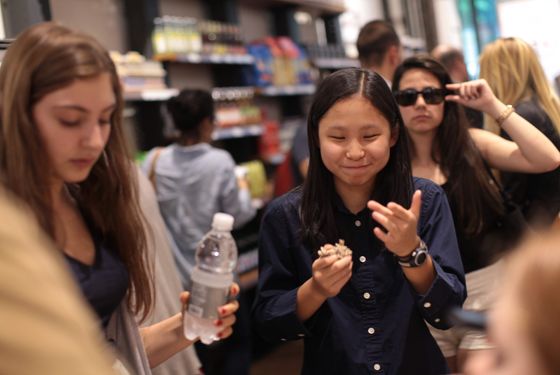 Jane would like to see Nutella "added to recipes, instead of just spread on things."Photo: Melissa Hom
"With all the different types of food available at Eataly, I feel like there's so much room for unique pairings with Nutella," Clare continued. "What if they tried Nutella and more of a savory thing? Who knows? I could see a sweet pasta-y thing … Well, maybe that'd be gross."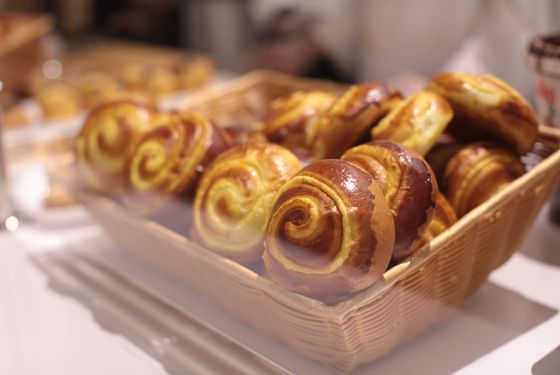 Quit playing it safe, Nutella Bar.Photo: Melissa Hom

The final verdict: Out of five stars, Clare, Elektra, and Carolyn awarded it 4.5, and Jane gave it 4 (but her father did warn, "Don't be so nice!"). "It was almost as good as I thought it was going to be," Jane said. "I wouldn't wait in a 30-minute line, but I'd definitely come back."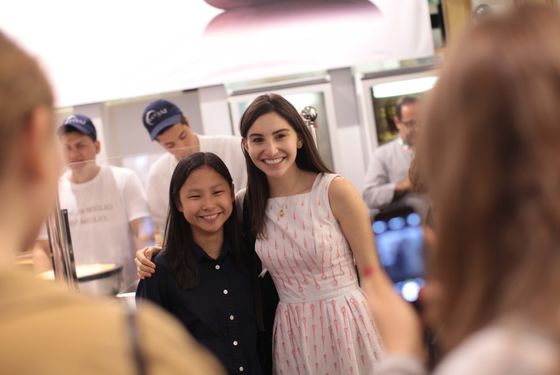 Jane and Sierra, in a state of post-tasting bliss.Photo: Melissa Hom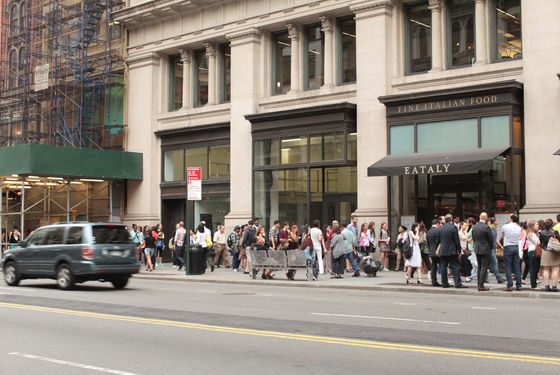 The line outside. To be fair, Eataly did give away free Nutella treats in honor of opening day.Photo: Melissa Hom