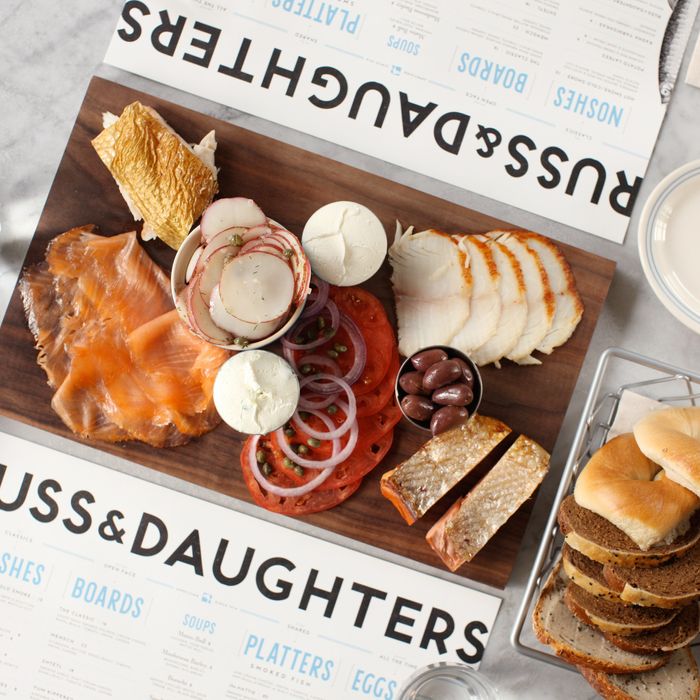 An all-star platter of smoked whitefish, kippered salmon, Gaspe Nova, and sable.
Photo: Melissa Hom
After a week of previews, during which everyone from Marty Markowitz to Mario Batali came to pay respects and nosh on some smoked fish, the hotly anticipated Russ & Daughters Cafe opens to the public tomorrow. This is not only big news in bagel-and-lox circles, but a huge event in the course of New York gastronomic history. It isn't every Lower East Side herring pushcart, after all, that grows up to become a local landmark and industry leader a century later, the standard by which all other Jewish-appetizing shops are measured.
The café, open every day except Tuesday, is part coffee shop and part cultural shrine, a high-low confluence of vinyl booths and Carrara-marble tabletops, borscht and caviar, seltzer and Champagne. Fourth-generation operators Niki Russ Federman and Josh Russ Tupper wanted key design elements to echo the East Houston Street headquarters, and they do, down to the light-box wall shelving and signage, and the open kitchen's spotlit salmon-slicing station, which might be considered the heart of the operation.
The menu, too, is an elaboration, not a reinvention. The shop's bagel sandwiches are reconceived as plated snacks, and smoked fish is served not only in the expected platters, but in an assortment of egg dishes and inventive salads. The drink list, created by Yana Volfson, late of Peels, is a perfect marriage of soda fountain and modern mixology, ranging from a buxar egg cream made with carob to a caraway-infused-vodka Bloody Mary with rye croutons. And when Federman tasted Massachusetts baker Gordie Weissman's dense shissel rye (a round loaf, from the Yiddish word for "bowl"), she set him up in a commissary bakery in Queens. "His breads needed to be in New York," she says. They're in excellent company.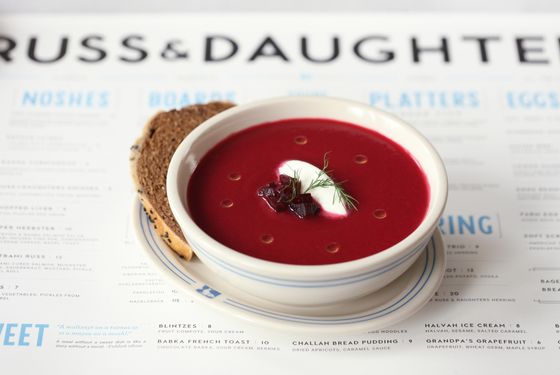 A very pretty bowl of borscht, served chilled.Photo: Melissa Hom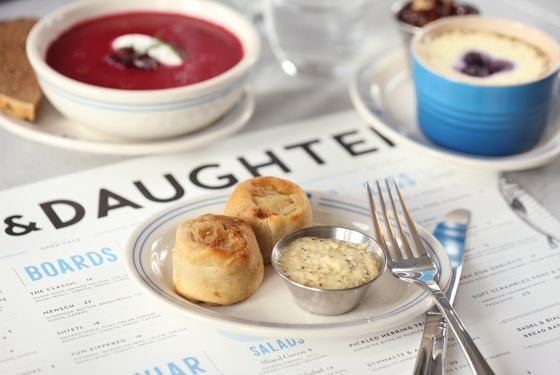 The cutest (and lightest) little knishes you'll ever see.Photo: Melissa Hom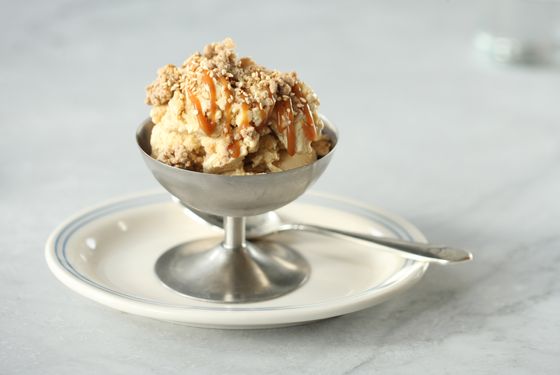 Housemade halvah ice cream with sesame and salted caramel.Photo: Melissa Hom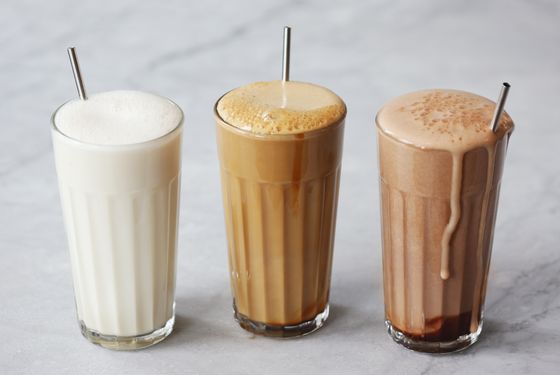 Serious egg creams: from left, malt, buxar (carob), and chocolate.Photo: Melissa Hom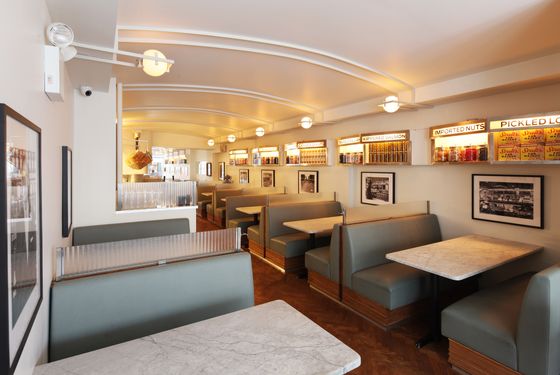 Plenty of comfortable booths for leisurely kibitzing.Photo: Melissa Hom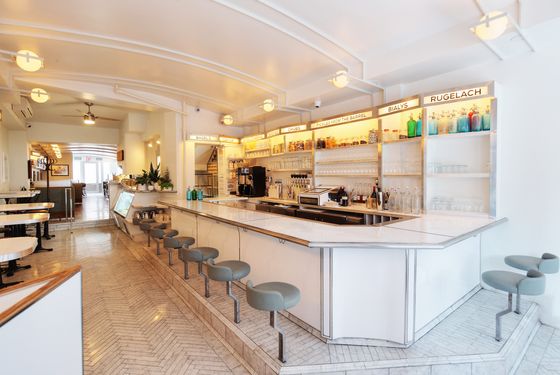 The baked-enamel counter and the herringbone-patterned marble floor.Photo: Melissa Hom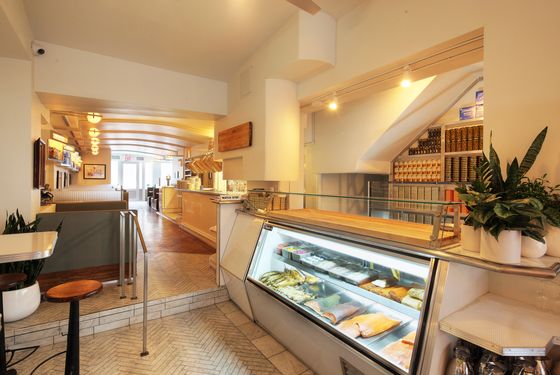 The slicing station.Photo: Melissa Hom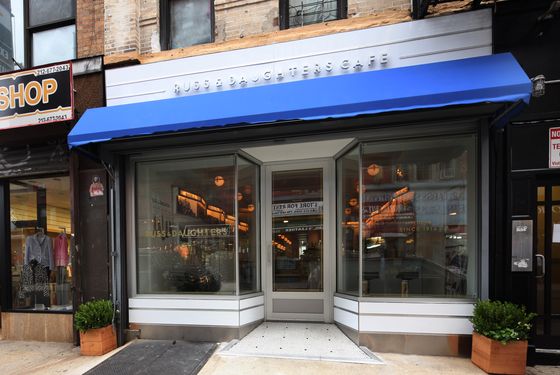 The Orchard Street entrance.Photo: Melissa Hom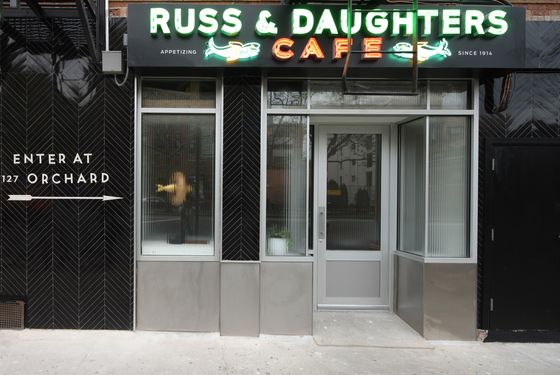 The Allen Street facade.Photo: Melissa Hom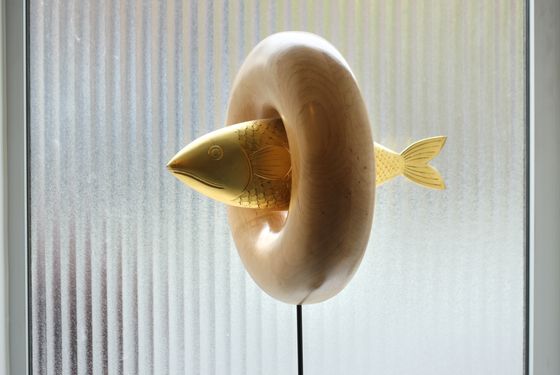 Milton Glaser designed this sculpture of a fish swimming through a bagel, which references his and Jerome Snyder's 1968 New York Magazine cover story, "A Gentile's Guide to Jewish Food."Photo: Melissa Hom
127 Orchard St., nr. Delancey St.; 212-475- 4881