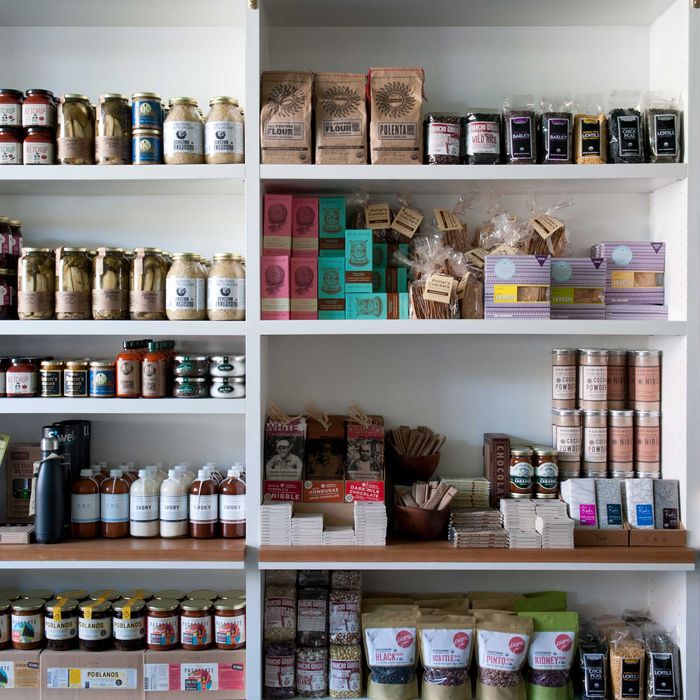 Everything you'll ever need.
Photo: Liz Clayman
Once Ilene Rosen and her partners, sisters Sara Dima and Amy Weeks, open R&D; Foods, their new market and takeout shop, Prospect Heights residents will be able to find everything they need in one 700-square-foot space: not only Battenkill Valley Creamery milk and Hudson Valley eggs, but kamut pasta from California, penny candy from Michigan, and grow-your-own kits for mushrooms, tomatoes, and basil. Texas (Dima's and Weeks's home state) is well represented with pecan pralines and Zukali salsas, as is Brooklyn, with everything from Acme smoked fish to halvah spread. There is an espresso machine, a seltzer fountain, and a curated selection of kitchen equipment and food journals. Locals clamored for fresh bread, says Rosen, who will carry product from Orwasher's, Grandaisy, and Kossar's. She even capitulated to one very passionate fan's entreaties for Dotterer's Mustard, a horseradish-spiked novelty of Newport, Rhode Island.
But devotees of Rosen's haimish and eclectic cooking at the neighboring 606 R&D;, and before that, City Bakery's salad bar, will be most interested in the prepared foods, which range from kefir with poached pineapple and basil at breakfast to kimchi frittata, baked whole trout with capers and grapefruit, and seasonal sides like "scorched" asparagus with tahini yogurt. These can be eaten at the five stools lining the window ledge, or packed to go, just in time for picnic season.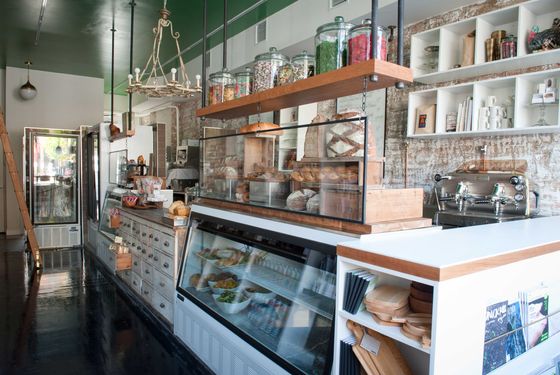 Photo: Liz Clayman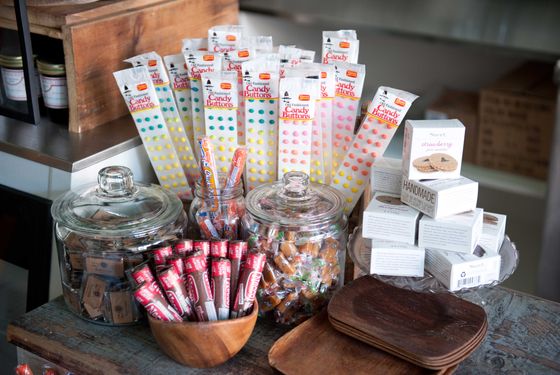 Photo: Liz Clayman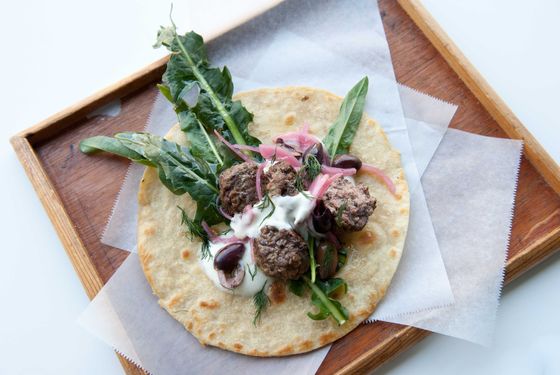 Lamb meatballs, served warm with tzatziki, pickled onion, black olives, greens, and housemade flatbread.Photo: Liz Clayman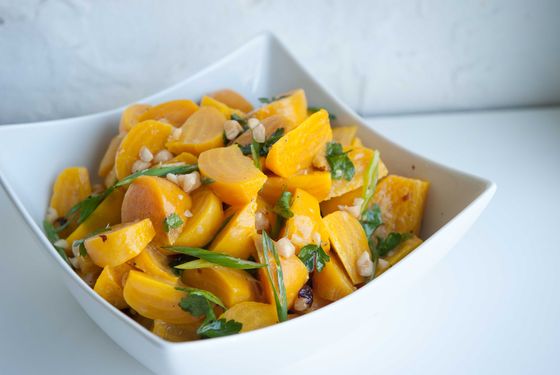 Roasted yellow beets with parsley, sorrel, hazelnuts, and lemon vinaigrette.Photo: Liz Clayman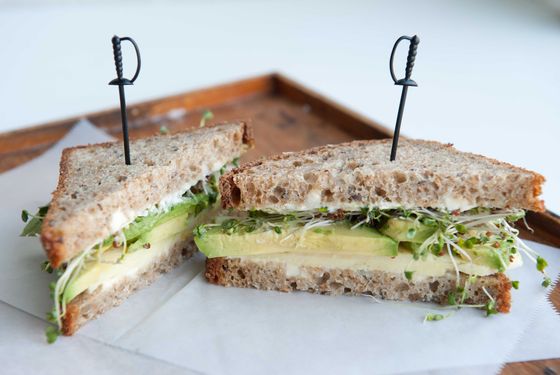 Gruyère & avocado sandwich with alfalafa sprouts, mayo, and lemon.Photo: Liz Clayman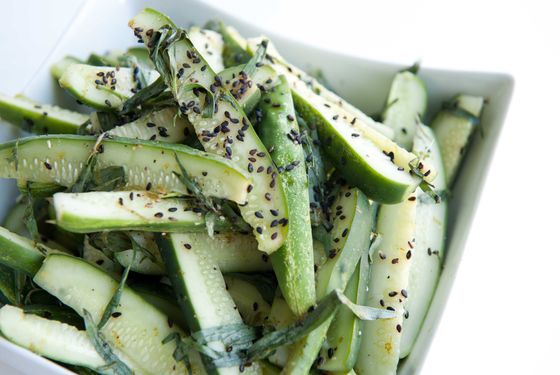 Cucumber spears with sweet-lime vinegar, tarragon, black sesame seeds, parsley, sorrel, hazelnuts, and lemon vinaigrette.Photo: Liz Clayman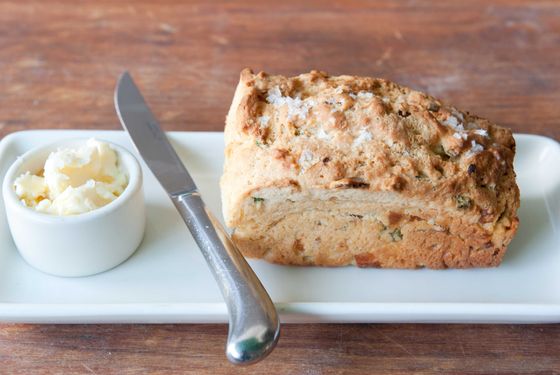 Bread, glorious bread.Photo: Liz Clayman
R&D; Foods, 602 Vanderbilt Ave., nr. St. Marks Ave., Prospect Heights; 347-915-1196