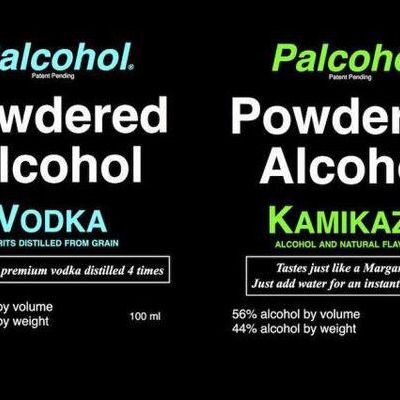 Photo: Alcohol and Tobacco Tax and Trade Bureau
Now that entrepreneur Mark Phillips's Palcohol has had its brief but shining Cinderella moment before returning to approval-pending, regulatory limbo, lawmakers in several states have already decided that this whole powdered-alcohol thing may pose "a whole new world of problems" if it ever sees the light of day. As a result, your chances of ever trying a Palcohol "powderita" have just gotten slimmer than ever.
Minnesota state rep Joe Atkins is staunchly opposed. He believes "virtually every possible use" of powdered alcohol is "nefarious, not to mention potentially dangerous." Over in Vermont, lawmakers propose criminalizing its sale and incarcerating lawbreakers for up to two years because, as state liquor-control commissioner Mike Hogan puts it, "It's kind of irresponsible to put a product like this out on the marketplace. It's kind of like maybe the new Kool-Aid, I don't know." At minimum, they want it banned until they better understand what the stuff is.
As if in anticipation of the the opposition, manufacturer Lipsmark LLC has updated the Palcohol site with new information that basically suggests Palcohol is going to save the world with its unlimited uses: "Doctors and nurses have contacted us inquiring about using Palcohol as an antiseptic, especially in more remote areas," they write, suggesting powdered Kamikazes are actually a force for good. "Two companies, one from Sweden and another from Canada have contacted us about using Palcohol in their windshield washer fluid for cars," reads another. They've also been contacted by a "successful ice cream manufacturer," in case you're unmoved, who wants to mix the stuff in at the creamery to make "adult ice cream."
Lawmakers Begin Moved to Ban Powdered Alcohol [Washington Post]
Related: Feds Reverse Approval of Powdered Alcohol