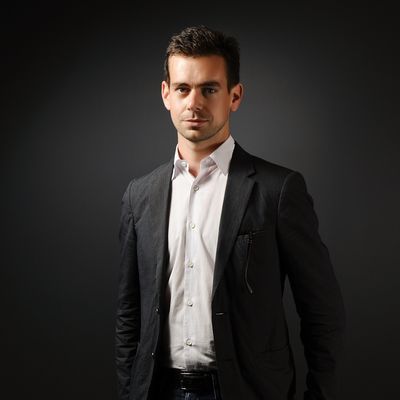 Dorsey wants Square to serve as "an E-ZPass for anything you want."
Photo: Dustin Diaz
The original idea for Square still sounds good: a company that simplifies the purchasing experience by swapping out cash registers (and actual cash) in favor of apps that handle everything on smartphones and tablets. In practice, things haven't gone so smoothly for Jack Dorsey's project. Square recently nixed the Square Wallet app — which allowed customers to pay for purchases just by showing up to enabled businesses — and the company recorded a loss of roughly $100 million. So, Dorsey today is launching a new idea with Square Capital, a financing program that already has one interesting recipient: the Café Grumpy in Grand Central Terminal.
Square Capital (which first came to light a few months back) is essentially just a loan: They offer a business owner funding, and the owner pays it back over time with a set amount of interest. The way it differs from a traditional bank loan is that Square handles the business's transactions and takes a percentage of each sale until the loan is paid back. There's no set time period to pay Square back, and the amount owed never changes (so there's no penalty for a slow month). Whether it's a better or worse deal than a small business might get through traditional financing really depends on each case: Square tailors the terms of each cash advance based on the payment data that it maintains on vendors who use the system.
The real selling point, Dorsey tells Grub, is, like Square's payment systems, it's just easier: "It's consistent with our narrative of taking very complex, disconnected financial systems and making them simple, straightforward, and easy so people can just focus on building their businesses," he says. "The biggest blocker to any business, no matter who you are — Facebook, Twitter, a coffee shop, a salon — is access to capital."
In some ways, Dorsey has come full circle in helping coffee shops grow. "My mother owned a coffee stop when I was a kid," he says. "She made me be the barista there, and I hated coffee at the time. But I've learned to love it."
The Grand Central Café Grumpy is a test case, and the example that Dorsey is using to promote the new venture. Of course, everyone seems pleased with the plan so far. (Especially the commuters who now have access to Grumpy's excellent coffee.) At the very least, it could save small food vendors from having to launch yet another Kickstarter campaign.