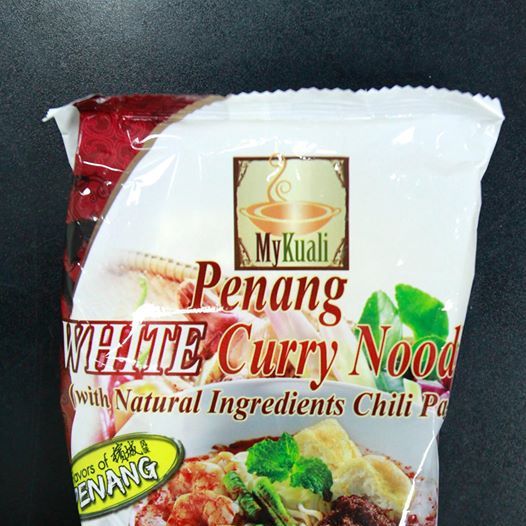 MyKuali Penang White Curry Noodle, the Ramen Rater's favorite.
Photo: MyKuali
Mild-mannered blogger Hans Lienesch was once called the "Robert Parker of instant ramen," while a Korean newspaper went a step further by dubbing him the "God of Ramen." The unofficial titles derive from the fact that Lienesch eats and gives marks to all kinds of instant ramen on his wildly popular blog, the Ramen Rater, and these days, noodle companies all around the world bend over backwards to make sure he's happy. Today — with 1,386 kinds of ramen under his belt — he did an exhaustive AMA session on Reddit, wherein he discussed his top picks and styles. He also discussed how he nearly pursued a career in hot sauce reviews and almost didn't become the most formidable figure in the instant-ramen-reviewing game. (It's a narrow field, but still.)

1.So far, for 2014, MyKuali's Penang White Curry Noodle, made in Malaysia, is his favorite company. "Malaysian curry is strong and very hearty stuff," writes Lienesch.
2. He sometimes goes overboard with all the ramen swag. "I did have a ton of vegetable sachets leftover from one brand and used them — like ten of them — in a really spicy bowl of noodles and it was kind of okay."
3. If Lienesch had to eat at one ramen shop in New York City, he'd probably choose Ivan Orkin's new one.
4. Despite all that sodium, his blood pressure is fine. "I just had it taken the other day at the doctor. Just borderline."
5. Several brands, including Ottogi and Mamee, market instant ramen noodles that are meant to be eaten dry, with seasonings. "Literally smash, open, dump in seasoning, shake up, eat," writes Lienesch.
6. He wasn't always like this. After getting married and going through an extended fascination period with instant ramen, Lienesch went on the Atkins diet, disavowed noodles altogether, and started reviewing hot sauces. Then he got divorced, started reviewing again, and even met the woman of his dreams.
7. As it's been claimed, ramen manufacturers regard Lienesch with absolute seriousness. Earlier, this year, a Canadian company shipped him some super-premium noodles on ice, overnight. The shipping cost, for the samples, was $250. For four bowls.
8. Lienesch thinks Yamachan makes the best tonkotsu.
9. He considers himself a "Noodhist."
10. Even though they're made with rice, not wheat noodles, he recommends Thai Kitchen's Bangkok Curry and Spring Onion varieties to anyone looking for a gluten-free bowl.
11. Instant ramen varieties are not without cardinal rules. Classic Japanese brands Cup Noodle and Instant Lunch should never be popped into the microwave, Lienesch writes. "[M]icrowave water in a separate vessel and then pour it in the cup."
I am Hans Lienesch, The Ramen Rater, and I've reviewed 1,386 different varieties of noodles [Reddit]