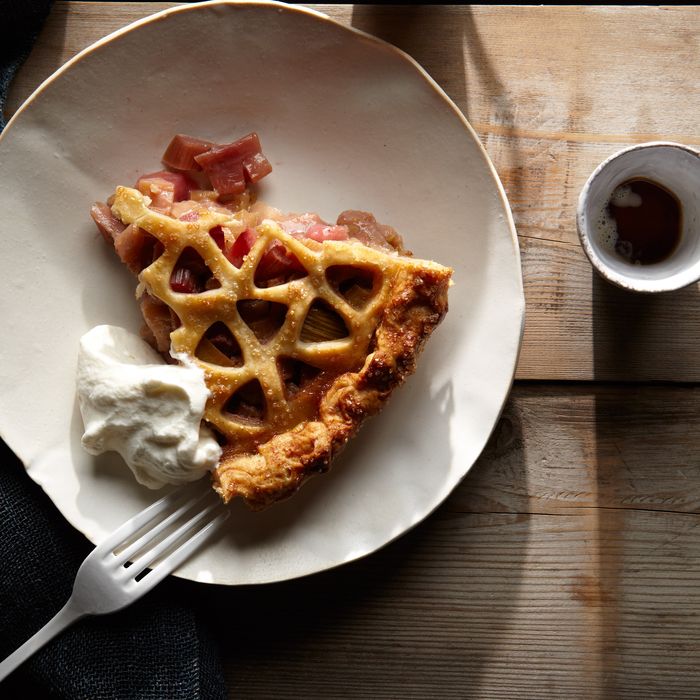 More of this, please.
Photo: Gentl and Hyers
Here is some very good news: The sisters behind Four & Twenty Blackbirds, Emily and Melissa Elsen, plan to open a sprawling new location this summer in Gowanus. Renovations have begun on a 3,000-square-foot, single-story space at Third Avenue and Sackett that will include a café, garden seating, and a massive rooftop herb garden. More space also means more pies: The jumbo kitchen will have six ovens and a temperature-controlled crust-making room, giving the sisters a chance to turn out tons more pastry in an expanded list of varieties.
To feed what the sisters say is an ever-growing appetite for their wares, they'll eventually move all of their pie-making operations to the larger space. "We will keep our current location for as long as we can," she said, adding that they might expand further with a storefront or two deeper into Brooklyn.* "When we built the shop we knew we wanted to stay in Gowanus, but we might start to branch out to other neighborhoods."
The sisters are aiming for an August opening, and when that happens you can expect whole pies to take home as well as slices and coffee to stay, but eventually, the Elsen sisters will tack on lunchtime soups and sandwiches, as well as a beer and wine list. A small retail area will offer culinary items like Elsen-approved pie-making tools and aprons, as well as locally sourced sundries like honey, candles, and pottery curated by their friends at the beloved Catskills restaurant Table on Ten.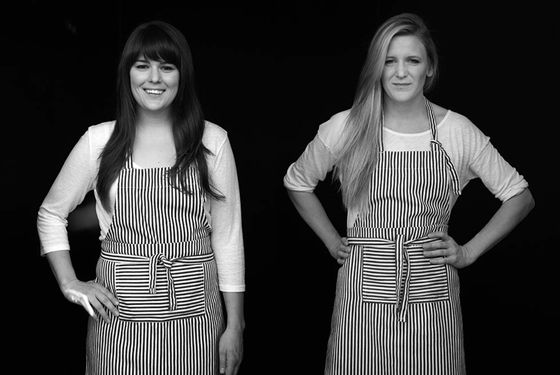 Melissa and Emily Elsen.Photo: Gentl and Hyers
Up top, roof deck garden guru Frieda Lim of Slippery Slope Farm will help plan the Elsen's plantings. "I've been amazed at what she can produce," Emily said. "We'll definitely want to do a lot of herbs — we use a lot of herbs in our products. Greens, herbs, maybe some flowers, smaller things like that."
There's more: Refrigeration units will allow the sisters to go beyond the shelf-stable items they've been selling so far. "We have cream pies in our cookbook, but we can't do them," Emily says. "Now we can bake off 100 cream pies." She's hoping to start with her grandma Lizzie's lemon cream, as well as a gluten-free pistachio-coconut cream.
Finally, the Elsens will start pie-making classes within the year, and they'll also run a training program for kitchen recruits. If all goes according to plan, the Elsens say that come Thanksgiving, they'll be able to double last year's pie-making record (which was 2,000 pies in four days), thanks to the spacious new digs.
"We're going from one oven to six ovens and from a 300-square-foot kitchen to 2,000 square feet," Emily says. Given their trajectory so far, it's probably just a matter of time before they need even more space.
*This post has been updated to clarify that the Elsen sisters don't plan to close their original shop.
Earlier: Four & Twenty Blackbirds' Brooklyn Public Library Café Opens Today