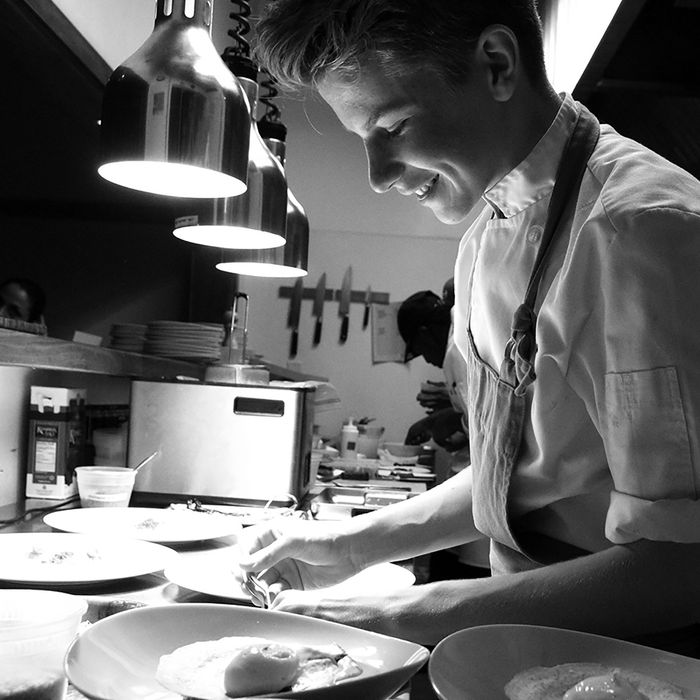 He'll host dinners on May 19 and 20.
Photo: Courtesy of Creative Edge
Get ready, New York: Flynn McGarry — the 15-year-old chef who appeared on The New York Times Magazine's cover in March, among other accomplishments — will bring his Eureka supper club to Manhattan later this month. On May 19 and 20, he'll cook an eight-course tasting menu at the Creative Edge Parties Dining Room in the West Village.
Because of his age, McGarry's renown has been met with what you might call a mixed reaction in the food world. But chefs he's worked with tend to praise his skills and, as further evidence, this scallop dish he recently tweeted does look pretty great:
But, hey, if you've got the cash, why not just try his food and judge for yourself? The menu itself will cost $150 per person before tax and tip. Wine pairings will be an additional $60, or you can do non-alcoholic pairings for $20. For reservations, head here and fill out a request form.
Related: 16 Strong Reactions to the Times Magazine's Teen Chef Cover-Story