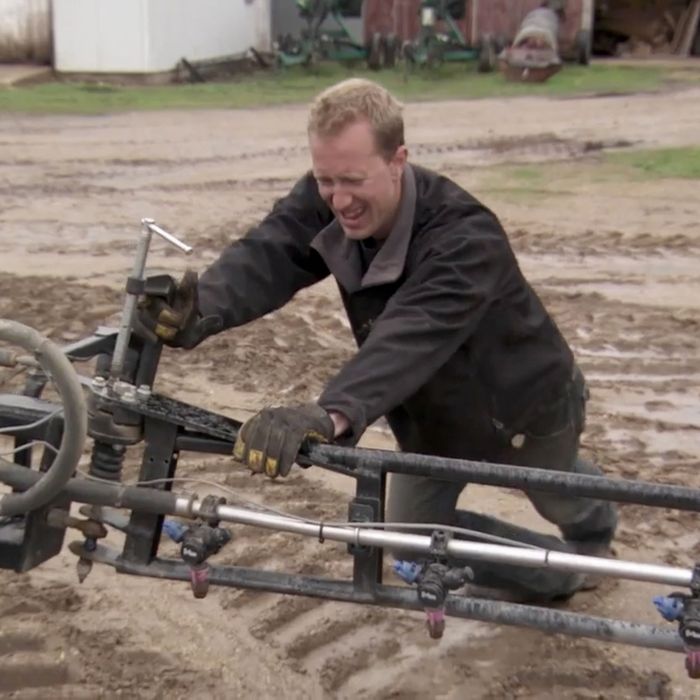 If you only see one big feature-length documentary about food this year, you might want to read these behind-the-scenes things first before checking out Farmland, which starts showing in theaters around the country this week. The movie was devised by the U.S. Farmers and Ranchers Alliance, an advocacy group that counts Monsanto and DuPont Pioneer executives among its board, who are fed up with documentaries like Food Inc. and, well, the forthcoming Fed Up. Beneath the sweeping Hallmark Channel–esque soundtrack and beautiful visuals from director James Moll, the film depicts the struggles of real farmers, and that's the problem, critics say.
Michael Pollan says the movie turns farmers into straw men without delving into the consequences of the ways companies like Monsanto do business. "It serves the interests of the large corporations that are really under attack to put the farmers in front of them, and say that it is the farmers being attacked, not a set of practices, not a … highly concentrated industry, not monopolistic seed merchants, all the things that are the real targets," he tells NPR.
And Martin Tsai of the L.A. Times takes it from there: "[T]he fact that farmers are savvy enough to commission a puff piece certainly shatters the stereotype they dread."
So, not exactly raves. Here's the trailer.
'Farmland' often feels like a puff piece [LA Times]
Agribusiness Funds 'Farmland' To Counter Hollywood Message [NPR]