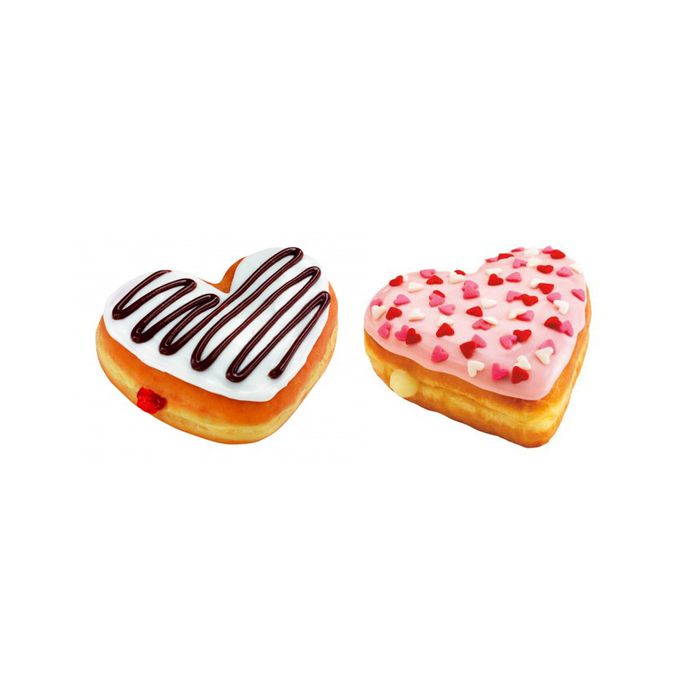 Dunkin' loves Denmark.
Photo: Dunkin' Donuts
With 11,000 shops in 33 countries, Dunkin' Donuts is already a well-established global carb purveyor, but check out its reach from Spain to Russia and you'll find a paltry 120 locations. So to fix this shortage, the company is presently on the hunt for franchisees in Denmark, Austria, Belgium, and the Netherlands, with plans for numerous stores in major cities — as many as 25 in Denmark by the end of 2014, with "many more" by early 2015.
Now, it wouldn't be wrong to call these countries traditional breakfast-pastry strongholds. The chain's head of international development reassures the AP that "they're culturally very open [to trying new foods]" based on local tastes, but Dunkin' also seems to be preoccupied with selling the American pastry's foreignness. After all, the Danes have their Danishes, the Dutch have stroopwafels, and Austrians go in for strudels, so interest in doughnuts, however "open," might be just to try them as a novelty. The company will try modifying the menus to please local tastes — some London Dunkin' Donuts locations serve porridge, for example, and a curry doughnut has popped up in India. Their unfamiliarity will offer the company one upside, though, as identified by a Dutch wafflemaker: Europeans "won't really have any basis for value comparison: they don't know what makes a good doughnut."