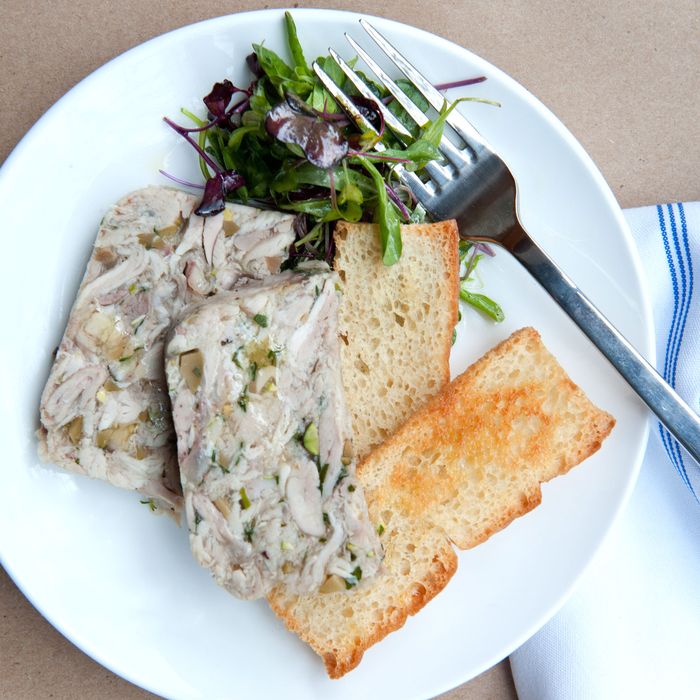 Rabbit terrine with wild dandelion and turnip flowers.
Photo: Liz Clayman
Patti Jackson has been cooking in New York for 20 years — most of them at Italian restaurants like Mad.61, Le Madri, Alto, and i Trulli. But before she went to cooking school in Baltimore, she grew up in Northeastern Pennsylvania, and the mid-Atlantic region is her culinary muse. So when the opportunity finally came to open her own restaurant, a stripped-down 40-seat spot inhabiting the old Egg space in Williamsburg, she named the place for the 19th century canal (and later, railway), Delaware and Hudson, and chose to showcase foods from Baltimore to Buffalo.
That swath (often overlooked, according to Jackson) is home turf of such delicacies as Pennsylvania Dutch scrapple, lamb spiedies, and Maryland crab cakes, all of which will eventually materialize on her brunch and lunch menus. For now, though, Jackson is focusing on dinner, a $48 four-course "menu-fixe" inspired by the Torrisi Italian Specialties format, which combines aspects of family-style service with a choice of entrées, a general feeling of abundance, and great value.
Jackson is that rare thing, a pastry chef by training who effortlessly floats back and forth over the sweet and savory divide. (All breads and pastries are baked in-house.) She's also a devout Greenmarketer, a fact reflected on her opening menu: Ramps are everywhere, from the butter that accompanies breakfast radishes to the "kraut" topping wall-eyed pike fritters to the garnish on leg of lamb and striped bass entrées. Her pasta background comes in handy, too; if the menu didn't tell you otherwise, the farmer's cheese dumplings with flowering wild mustard might be gnocchi. You can take the chef out of the Italian restaurant …
Here, a look at the space and some of the food, which is so strictly seasonal it might be off the menu by the time you finish reading this.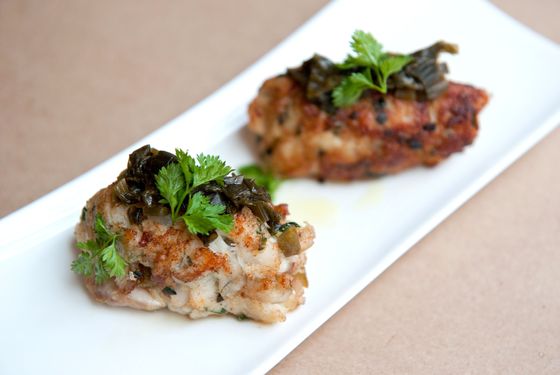 Wall-eyed pike fritters with ramp kraut.Photo: Liz Clayman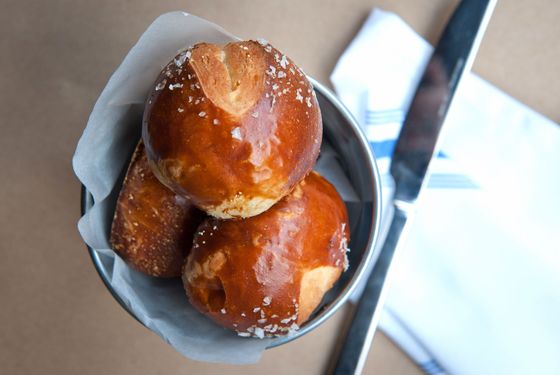 Let me see that pretzel roll.Photo: Liz Clayman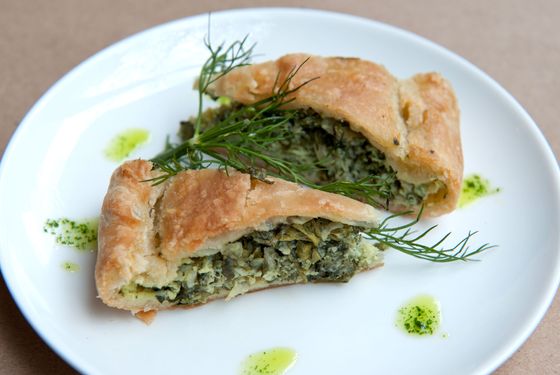 Chickweed pie.Photo: Liz Clayman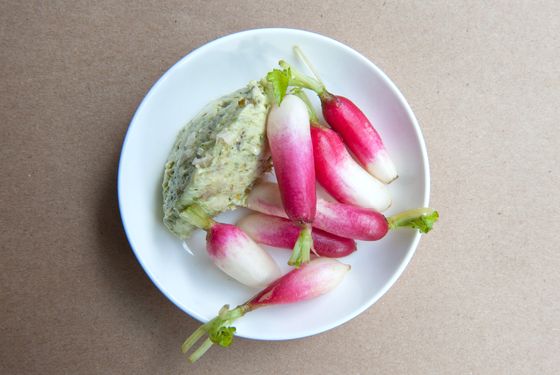 French breakfast radishes with ramp butter.Photo: Liz Clayman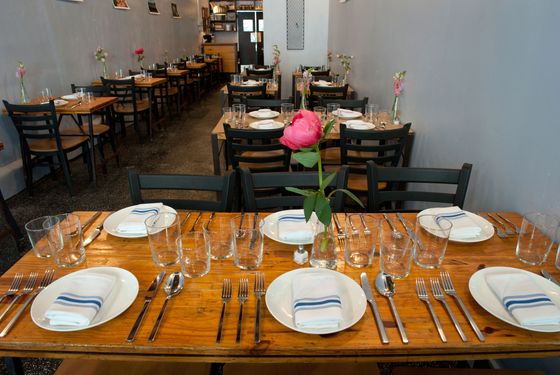 The tables are set.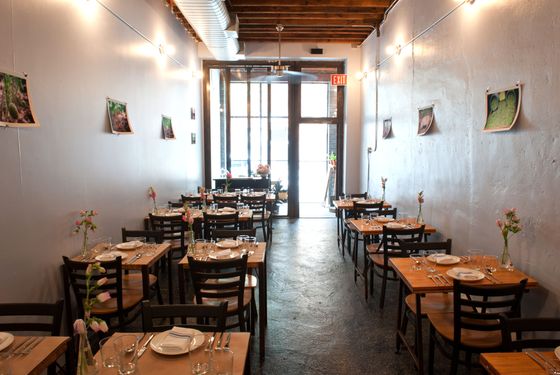 Main courses — for the moment at least — include leg of lamb and trout, both served with (you got it) ramps.Photo: Liz Clayman


135 N. 5th St., nr. Bedford Ave., Williamsburg; 718-218-8191