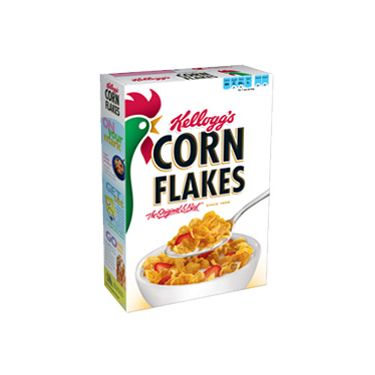 Cornpocalypse 2030.
Photo: Kellogg's
A new report published by Oxfam International projects that the rapidly escalating effects of climate change will result in your bowl of cornflakes costing 30 percent more by 2030, and that's not including inflation. In addition to corn, the price of basic rice and wheat crops may also double in 15 years, the report says, affecting everything from General Mills' Kix to Kellogg's Frosted Flakes, which really isn't so grrrreat.
Coffee, of course, will also get more expensive. Tim Gore, one of the report's authors, explains that in Guatemala, rising temperatures have already exacerbated the spread of coffee rust, a rogue fungus that recently obliterated up to 40 percent of Guatemala's harvests. Everyone — from Starbucks to the specialty shops — is affected.
Oxfam's report also calls out the "Big 10" — food and drink companies not only not doing enough to prevent climate change, but those, taken together, would effectively rank as the 25th most polluting country in the world. That's more greenhouse gases than Finland, Sweden, Denmark, Norway, and Iceland produces combined. Kellogg's and General Mills are two of the biggest offenders, along with Coca-Cola, Nestle, and PepsiCo. In a statement, Kellogg's responded to the report by saying it has made commitments to reduce greenhouse gases, as well as use less water in its manufacturing processes, and elsewhere is working on switching to a more sustainable source of palm oil.
These Breakfast Cereals Will Get a Lot More Expensive Thanks to Global Warming [Mother Jones]
Emissions from 10 Food and Drinks Companies 'Higher Than Nordics' [Guardian]