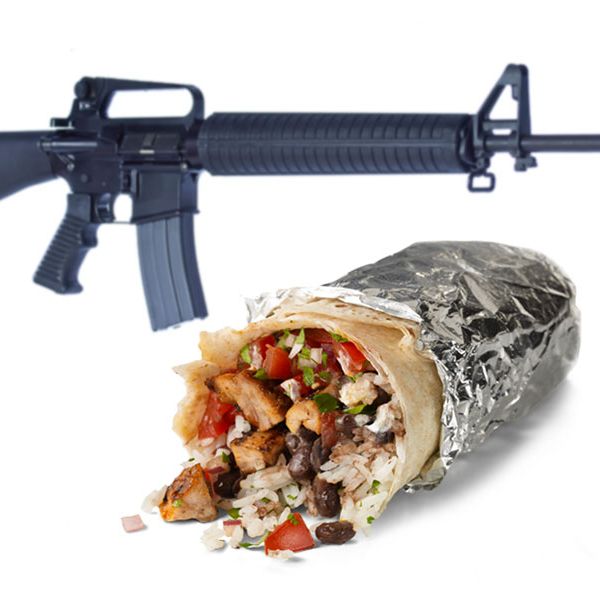 Leave the gun, take the Chipotle.
Yesterday, Chipotle released a statement that emphasized its support of Second Amendment rights and acknowledged that the "vast majority of gun owners are responsible citizens," but the chain also urged gun owners to please keep the weaponry at home. It turns out that the continued clashes between the pro-gun Open Carry Texas group and advocacy group Moms Demand Action for Gun Sense played out inside a Dallas-area Chipotle dining room over the weekend, causing "anxiety and discomfort" for several customers, so the restaurant took the unusual move of carefully asking everyone to honor its unofficial no-guns policy. The full statement, which also defers the more serious political debate to the arena of publicly elected officials, is here.

Last year, members of Open Carry Texas turned out in force to protest a Moms Demand Action for Gun Sense in America meet-up at a mall restaurant. In case you're wondering what that looks like, it's basically like a combat scene from a movie set against a suburban backdrop. Similar ideological standoffs have played out in Dunkin' Donuts, Starbucks, and Applebee's locations during the last few years.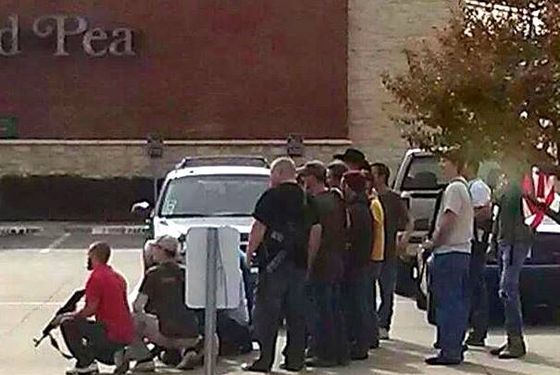 Just a regular day at the mall.Photo: Moms Demand Action for Gun Sense in America/Facebook

"We acknowledge that there are strong arguments on both sides of this issue," Chipotle communications director Chris Arnold wrote in his statement yesterday. It's just that the place that serves vegan tofu burritos probably isn't the best place to have them.