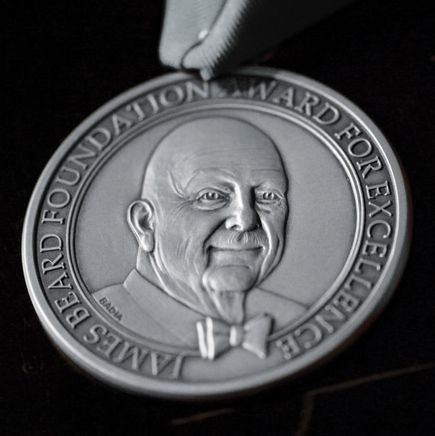 Windy City–bound.
Photo: Kent Miller Studios/Courtesy of James Beard Foundation
One way Chicago yanked the nonprofit's annual gala awards ceremony away from New York after 23 long years was by promising to kick in $2 million worth of sponsorships. Because news of the move only broke 10 days ago, it's all the more impressive that the city's tourism bureau says it's already nearly halfway there, with a cool $800,000 coming entirely from two early sponsors, grocery chain Mariano's, and HMSHost, a large food-service concessionaire that already partners with 40 James Beard Award–winning chefs.
The city pledged previously that "not $1 of public money will be used for this event," which goes down next May at its iconic Civic Opera House, but while James Beard president Susan Ungaro admits it's "a very compelling opportunity for a small foundation like ours to be able to raise money to advance our programs," the move westward is also just about a more general change of scenery. "We've been working toward moving to another city. Chicago just ended up being the best fit," she tells the Tribune.
Chicago's Fundraising for Beard Foundation Awards Off to a Strong Start [Chicago Tribune]