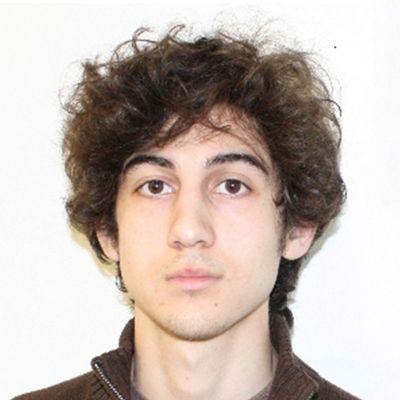 Tsarnaev.
Photo: Handout/FBI2013 FBI
Dzhokhar Tsarnaev was a disturbingly average college kid. He smoked too much pot, and raved about Nutella. Now there's news that apparently, he and his friend Dias Kadyrbayev also really wanted Frappuccino-deprived Kazakhs to experience Starbucks, according to an FBI agent who testified yesterday in court.
Kadyrbayev told Special Agent Steven Schiliro in an interview that he "was going to start a business with Dzhokhar," and the plan was to "open a Starbucks in Kazakhstan." The two were at Kadyrbayev's apartment talking business plans shortly before the week of the 2013 blasts, he added. It's unknown whether the idea was just small talk or the pair really wanted to bring iced caramel macchiatos to the republic.
If convicted, Tsarnaev faces the death penalty for his role in the April 15, 2013 bombing.
FBI: Bombing Suspect Considered Opening a Starbucks in Kazakhstan [ABC]