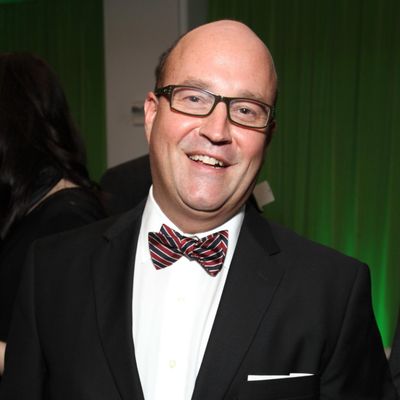 John Currence
Photo: Will Ragozzino/PatrickMcMullan.com
In protest of a new state law that critics say will allow restaurants to discriminate against gays and others, supper club City Grit and the Southerner trio of City Grocery's John Currence, Iris's Kelly English, and former Oprah chef Art Smith are putting together a meal called the Big Gay Mississippi Welcome Table. The dinner is timed to coincide with the festive Mississippi-themed picnic held in Central Park each summer, and the chefs say they're boycotting Mississippi's new so-called "turn away the gays" law, which allows businesses to refuse service for religious and ideological objections. Opponents of the law, which goes into effect in July, say its language will lead to widespread discrimination.

Instead, as the evening's name suggests, Doug Quint and Bryan Petroff, the duo behind Big Gay Ice Cream, will pass out sundaes for dessert to bring awareness to the issue. Currence even invited some Mississippi politicians, including Governor Phil Bryant, because why not? As he tells the Daily Meal, "Mississippi is a good place, full of good people, and a great history of the arts, of which a significant portion is due to our gay brothers and sisters. We hope to pay tribute to that balance in the cooking world."
Tickets for the event go on sale this week at the City Grit website, and proceeds will benefit Mississippi LGBT college groups.
Mississippi Chefs to Protest State Law on the Eve of Annual Picnic [NYT]