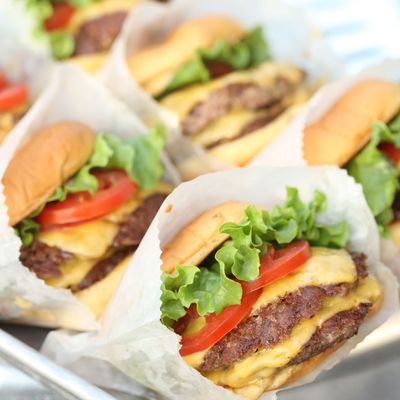 They look fine to us.
Photo: Melissa Hom
Phillies manager Ryne Sandberg says a Shake Shack burger he ate at Citi Field got him so violently ill that he lost six pounds in two days. "A couple of coaches took a bite and didn't like what they saw and threw the rest away," he told reporters before yesterday's game. Separately — but if true, very much related — Mets first baseman Lucas Duda was hospitalized Friday afternoon before returning to practice over the weekend, and he says he ate an undercooked Shack burger around the same time.
The Mets say they're investigating the matter. Shake Shack, meanwhile, is sympathetic, if confused: "We've served thousands of guests at our Citi Field Shack over the past week, and this is the first we've heard of any issue whatsoever," spokesman Greg Waters said yesterday.
Grub's advice: Give the Shack another try, guys. As Meat Hook co-owner Tom Mylan wisely once said, "It's the contaminated salad that's going to kill you, it's not going to be the fucking hamburger."
Sandberg Says He Got Food Poisoning at Citi Field [AP via ESPN]